Nashville, TN – It's the most challenging time of the year for localvores: how does one stave off mealtime boredom when all that's left of local produce are root vegetables and the occasional cabbage?
The answer lies in a pot of soup. Our bodies crave the warmth of soups and stews in wintertime. Even better, many wintertime ingredients like beans and yes, root vegetables, can be chameleons of flavor depending on spices and whether the soup is vegetable broth, meat broth, or cream based. It doesn't take a professional chef to know that chicken noodle soup and beef stew are a tasty world apart.
«Read the rest of this article»
NASA's Goddard Space Flight Center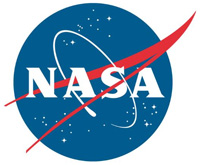 Greenbelt, MD – NASA's Hubble Space Telescope has been providing amazing images of the universe since April 1990 and has led to remarkable discoveries. NASA's James Webb Space Telescope is the next-generation telescope that will peer even deeper into space and unveil even more mysteries.
Both of these extraordinary telescopes are now the topics of two free e-Books available from the Apple iBookstore.
«Read the rest of this article»