Written by Sgt. 1st Class Abram Pinnington
3rd Brigade Combat Team, 101st Airborne Division (AA) Public Affairs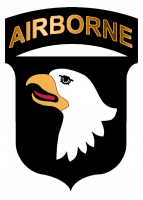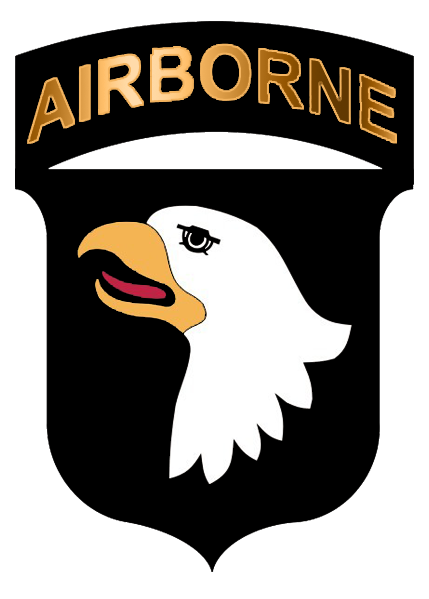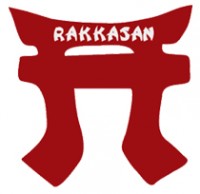 Khowst Province, Afghanistan – Once David and Lizeth Wakasa exchanged their vows they would set into motion an inseparable journey that would lead them to Afghanistan and eventually the Pentagon.

After they married in August 2008, the Wakasas planned their future together in their small New Jersey apartment. Seeking something more out of life, Lizeth propositioned her husband with a life full of endless possibilities, financial security and the chance to be different by joining the U.S. Army.

David and Lizeth walked into a U.S. Army recruiting office together and decided to enlist. They chose the same job with the same basic training class. For the couple, this was a mutual decision with a joint direction.

"At first, I was hesitant," said U.S. Army Spc. David Wakasa, a food service specialist assigned to Headquarters Company, 3rd Battalion, 187th Infantry Regiment, 3rd Brigade Combat Team "Rakkasans," 101st Airborne Division (Air Assault). "But, this has been the best decision my wife and I could've made."

Since their enlistment, they've been with each other every step along the way.

"We went to the same basic training class," said U.S. Army Sgt. Lizeth Wakasa, also a food service specialist with Headquarters Company, 3-187. "It was an amazing experience to go through basic and advanced individual training side-by-side. We were there to help pick each other up."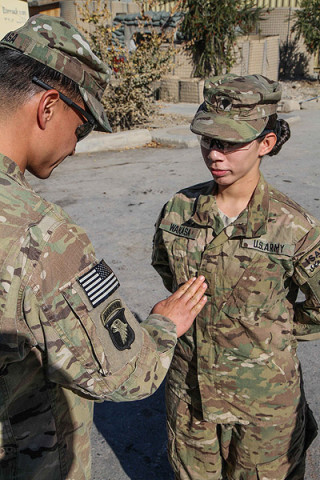 Once they completed all training, they found themselves being relocated from the shores of New Jersey to the hills of Tennessee.

"I was excited to go somewhere new, especially Tennessee," said Lizeth.

However, David was a little more skeptical.

"I didn't know what to expect. When we got there, I was amazed at the traffic and how hectic it was," he said.

With all the transition the couple had endured in the past six months, they now faced their biggest challenge yet: a deployment.

Their new unit, The Rakkasans, had departed for Afghanistan six months earlier and upon their arrival to Fort Campbell, they were told they would be joining their unit in Afghanistan immediately.

"When we got to Fort Campbell, we were told we were going to Afghanistan in a couple weeks," said David. "We were nervous, but we didn't have much time to think about it."

Since their wedding, the couple had been through everything together. This time, however, they would find themselves in a foreign country, doing a new job, in the company of strangers, without each other.

Lizeth was sent to Ghazni Province, while David was assigned to Khowst Province; more than 100 miles apart. Both were assigned to smaller outposts with limited access to internet and phones. While serving in a combat zone, communication between the two would become a luxury.

"While deployed we barely spoke with each other," said Lizeth. "Working different shifts with large workloads didn't give us much opportunity to find out what was going on with one another."

Although the distance was great and communication was limited, it brought the two closer together.

"The deployment made me appreciate us more," said Lizeth. "We really had to try hard to make this work. It wasn't always easy. But we did and I think we're pretty awesome because of it."

After spending more than five months apart, the couple would soon reunite.

David was the first to redeploy back to Fort Campbell. Shortly afterwards, Lizeth arrived.

"I was so eager to see my wife again," said David. "I had missed her so much; I couldn't wait for us to be back together."

Once the couple was reunited and settled into their home, they turned their focus to the future.

While attending night school, Lizeth found out about the special staff who prepare foods at the Pentagon; her career field's elite.

"I came home that night and I was going a million miles a minute trying to explain what I learned to David," said Lizeth. "I was immediately interested (in the assignment), and I felt perhaps this was what we were meant to do."

After doing extensive research, placing numerous calls and countless emails to their branch manager, they learned what would be asked of them before being selected to become part of the staff.

"We needed to showcase our abilities in order to be considered for the positions," said Lizeth. "That meant we needed to enter competitions in order to gain recognition and really see if we were good enough."

The couple was instructed the best way to showcase their talent was to enter into the 37th Annual Culinary Arts Competition.

Held annually at Fort Lee, VA., the competition is the largest culinary competition in North America and features chefs from all five military branches.

"Once we heard of this our sights were set on getting into this competition," said Lizeth.

After winning a bronze medal in their district competition in Nashville, Tennessee, the Wakasa's were accepted to compete at Fort Lee.

"We really found our passion for this profession while competing," said Lizeth. "This was truly the turning point in our direction and plans. Once we placed in Nashville, we knew we had found our passion."
Upon the couple's arrival to the CAC, they took full advantage of the opportunity to impress.
David personally won a bronze medal for his Japanese lamb chops, while Lizeth won a silver medal for her centerpiece and a bronze in junior chef.
With their awards in hand, the couple returned home with a new-found sense of purpose.
"I immediately contacted our branch manager," said Lizeth. "I wanted to inform them of our accomplishments and at least let it be known we were very interested in the positions if available."
The hard work and determination by the couple paid off.
"Our branch manager informed us that we had been selected for the positions, both of us," said Lizeth.
Upon their return from their current Afghanistan deployment, both Wakasa's will join the elite of their field, preparing meals at the Pentagon.
Sections
News
Topics
101st Airborne Division, 187th Infantry Regiment, 3rd Battalion 187th Infantry Regiment, 3rd Brigade Combat Team, Abram Pinnington, Afghanistan, Air Assault, Combat Outpost Bowri Tana, David Wakasa, Fort Campbell KY, Fort Lee VA, Ghazni Province, Internet, Khowst Province, Lizeth Wakasa, Nashville TN, New Jersey, Pentagon, Rakkasans, Tennessee, U.S. Army