Private First Class Glenn Schoenmann's body will return after 62 years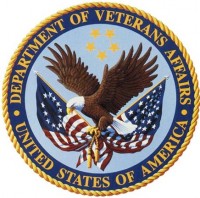 Nashville, TN – Tennessee Governor Bill Haslam and Department of Veterans Affairs Commissioner Many-Bears Grinder solemnly announce the body of Private First Class Glenn Schoenmann will finally be laid to rest after 62 years.
Schoenmann was assigned to Company M, 3rd Battalion, 31st Infantry Regiment, 7th Infantry Division in the United States Army when he was involved in the infamous Battle of Chosin Reservoir in North Korea on November 28th, 1950.
The Grundy County native reportedly died as a Prisoner of War on December 29th, 1950. Family members say Schoenmann's remains were recovered in 2004, but the identification process was finalized in December, 2012.
Schoenmann was born in Palmer, Tennessee, but grew up in Tracy City where he attended James Shook School and worked on the Werner Farm with his family. Schoenmann was 20-years old when he was killed.
"The Schoenmann family has waited 62 years to give Glenn a proper burial, and we join them in remembering his service and sacrifice," Haslam said. "As a state we mourn the loss of PFC Schoenmann, but we are grateful for his return to his home and family."
"PFC Schoenmann's courage and bravery to serve his country will be recognized and remembered by his fellow Tennesseans," Grinder said. "The closure for the Schoenmann family is continued proof we should never give up until all of our missing in action and prisoner of war service members have been brought home."
The body of PFC Schoenmann will arrive at the Nashville International Airport at 12:45pm (CST) on Thursday, January 10th, 2013. Visitation will be Friday, January 11th from 5:00pm-8:00pm (CST) at Layne Funeral Home in Palmer. Visitation will resume at 10:00am on Saturday January 12th at Grundy County High School in Coalmont.
Funeral services will be at 1:00pm at Grundy County High School with the burial to follow at the Brown's Chapel Cemetery in Palmer. In case of inclement weather, all services will be held at Layne Funeral Home in Palmer.
Schoenmann is survived by his sister Edna Kilgore of Monteagle, Tennessee, brothers Ernest Schoenmann of Creave Coure, Illinois, Raymond Schoenmann of Tracy City, Tennessee and Carl Schoenmann of Winchester, Tennessee.
"It just means a lot that he will be buried in the same cemetery with our mother, father and grandparents," Raymond Schoenmann said. "It's finally uniting the family back together."