Nashville, TN – The Tennessee Wildlife Resources Agency will be among organizations set to host the 2013 Tennessee Sandhill Crane Festival to be held on January 19th-20th at the Hiwassee Refuge and in the community of Birchwood, TN. This will be the 22nd anniversary for the event which will run from 8:00am until 6:00pm each day.
The Tennessee Sandhill Crane Festival is a celebration of the thousands of sandhill cranes that migrate through or spend the winter on and around the Hiwassee Refuge in Birchwood. It is also an opportunity to focus attention on the rich wildlife heritage of the state and the Native American history of the area.
«Read the rest of this article»
"New Day Dawning" Debuts on Bluegrass Unlimited Magazine's Top 15 Albums Chart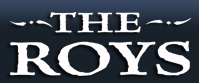 Nashville, TN – Rural Rhythm Records is proud to announce brother/sister Bluegrass duo "The Roys"  have received Christian Gospel Music (CGM) Fan Awards Nomination in the Favorite Duo category.  Fans can view the complete list of top ten nominees and Cast Their Vote at Christian Voice Magazine.
«Read the rest of this article»
Written by Whitney Clavin
NASA's Jet Propulsion Laboratory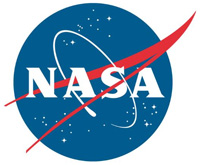 Pasadena, CA – NASA's Kepler mission Monday announced the discovery of 461 new planet candidates. Four of the potential new planets are less than twice the size of Earth and orbit in their sun's "habitable zone," the region in the planetary system where liquid water might exist on the surface of a planet.
Based on observations conducted from May 2009 to March 2011, the findings show a steady increase in the number of smaller-size planet candidates and the number of stars with more than one candidate.
«Read the rest of this article»