The American Heart Association reaches out to the Hispanic community locally and nationally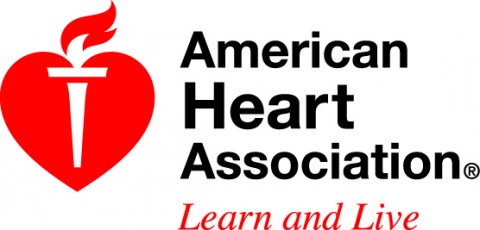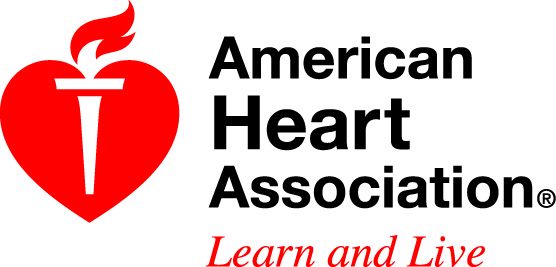 Nashville, TN – Heart disease is the No. 1 killer for all American men and women, and stroke is the fourth leading cause of death.

Hispanics and Latinos, however, face even higher risks because of high blood pressure, obesity and diabetes – and cultural challenges. That can be a surprise to many Hispanics, both nationally and here in Middle Tennessee.

"Recently learning that cardiovascular disease – heart disease and stroke – is the #1 killer of Hispanics across the nation, was a stop in my life," commented Shirley Guerrero of Brentwood, TN.

There is good news in the fact that a few simple lifestyle changes can reduce the chances of getting these diseases. Yet at the same time, Hispanics and Latinos can face hurdles when it comes to making those changes.

"Language sometimes is a barrier in communication with doctors and there have been some improvements in that area with translators and interpreters," said Sheyla Paz Hicks, owner/president of Paz Communications Inc. and Entertainment Circle (SPANISH-TV) executive producer. "But we need more information in Spanish available about why is important to eat a good diet, exercise and most importantly, to do regular check-ups."

"I strongly believe that three of the most challenging areas for our community are the physical inactivity, the stress and the food," said Shirley.

Knowing their health challenges, and what steps to take, is key for Hispanics. The American Heart Association is focused on reaching them with messages that can save their lives. And that information is in both English and Spanish.

"The American Heart Association provides vital bilingual resources to motivate and help the Hispanic community live healthier lives, regardless of their health status, ethnicity or socioeconomic level," said Deborah Pitts, regional American Heart Association board member and campaign chair for Go Red For Women.  "The Hispanic population experiences higher levels of heart disease and stroke than the general population.  We know that living healthy can substantially reduce the risk of dying from heart disease and stroke."

Here are some of the primary cardiovascular risks affecting Hispanics and what to do about them.
High Blood Pressure
Hypertension, or high blood pressure, is a major risk factor for heart disease and stroke among Hispanics. Among Hispanics who experienced a stroke, 72 percent had high blood pressure, compared to 66 percent in non-Hispanic whites.
Checking your blood pressure regularly is an important first step.  If it's high, work with your doctor to create a treatment plan. If it's normal, be sure to keep checking it a couple times a year. You can also lower your risk of high blood pressure by maintaining a healthy weight and eating a healthy diet that focuses on fruit and vegetables and avoids excessive salt.
Obesity is more prevalent: watch nutrition and exercise
Carrying extra weight is a key risk factor for Hispanics.  Seventy-five percent of Mexican-American men and 72 percent of women age 20 and older are overweight or obese.

Many traditional Latino meals use high-fat ingredients such as lard, refried beans and sour cream. They may be too heavy on starches such as rice and too light on healthy fruits and vegetables. Remaking traditional recipes in a healthier way, cutting saturated fats and salt, is a good strategy. Watching portion size is vital. And both parents work in many Hispanic families, which can affect food prep time.

"Latinos love to eat and enjoy home cooking a lot," said Sheyla." They are more worried about providing for their families than worry about their own personal health. For me, I try to be sure to eat to eat 5 servings of fruits and vegetables every day."

Getting plenty of exercise is also essential. One national study showed that 65 percent of Mexican-American men and 74 percent of Mexican-American women did not participate in leisure-time physical activity.

In Tennessee, studies show Hispanics are more sedentary than non-Hispanic whites. Tennessee ranks down at 48th in the nation for physical activity. With modern non-stop lifestyles, changing this is not so easy.

"I exercise 3-4 times per week," said Cristina O. Allen of Caliente Consulting, host of the television program Qué Pasa Nashville. "It takes effort to schedule it with my busy schedule and three children, but it must be a priority for ME. "

"I sure love to work out and to look good, and I do it every day, but you don't have to do exercise two or three hours a day," said Sheyla. "A brisk walk 30 minutes a day, five days a week will help reduce heart disease. I love hiking and we have great parks in the city to do so, especially Radnor Lake & Percy Warner Park. So, go take a walk and enjoy nature."
Diabetes is growing
An estimated 30 percent of adult Hispanics have diabetes, but as many as half don't realize it. Untreated, diabetes can lead to serious complications, including cardiovascular disease and renal failure. The prevalence of diagnosed diabetes in Mexican-Americans and Puerto Ricans between the ages of 24 and 74 was 2.4 times greater than in non-Hispanic whites.

For diabetes – and heart disease – controlling risk factors means healthy lifestyle changes with diet and exercise, knowing family history, regular checkups, keeping track of blood pressure, cholesterol, glucose – and avoiding smoking, both direct and secondhand.

With these steps, up to 80% of cardiovascular disease may actually be prevented.

The American Heart Association website has information in Spanish and English on heart and stroke conditions, treatments, and lifestyle factors. And the bilingual Go Red Por Tu Corazón, aimed at women, can help Latinas come together in the effort to achieve a heart-healthy life, featuring recipes, stories from other women and healthy living tips for families.

"The American Heart Association provides reliable, accurate and culturally correct information in Spanish to the community," said Cristina.  "They provide information relevant to our culture, food and family."

"We need to reach out to the community, educate people about heart health and prevention of cardiovascular disease," added Shirley. "For me, the keys are to stay informed (medical advice), exercise and proper portions with my meals."

"The American Heart Association is vital for the Hispanic community because it's a great source of information about how to reduce the risks of heart decease," commented Sheyla. "They are there to help you achieve your goals to stay heart healthy. "

"By improving awareness of heart health and the simple steps to improve heart health within the Hispanic community," finished Deby, "we can improve and save lives."
For more information
www.heart.org – Click on "Languages" on the top right and select "Español" for health information in Spanish.
www.goredcorazon.org – heart health information for women, tips on exercise and nutrition, videos, recipes, stories in English and Spanish
Go Red For Women is nationally supported by Macy's and Merck, and locally supported by Saint Thomas Heart.
Go Red Por Tu Corazón is locally supported by El Sol 880 and Activa 1240.
Sections
News
Topics
American Heart Association, Brentwood TN, Cardiovascular Disease, diabetes, exercise, Go Red For Women, Heart Disease, High blood Pressure, hiking, Hispanics, Latinos, Middle Tennessee, Nashville TN, nutrition, Obesity, Stroke, vegetables