Last Updated: Tuesday, January 15th at 8:45pm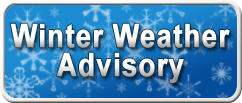 Montgomery County, TN – The National Weather Service has issued an ice storm warning for the Clarksville Montgomery County area as well as Middle Tennessee. A wintry mix of sleet and freezing rain is expected to begin this afternoon and continue into the night.

As of 8:45pm, rain continues to fall in the Montogomery County. Ice has already started forming on trees and power lines. Be careful going outside, as sidewalks, etc, have become covered in ice. Vehicles have also become covered. Roads for the most parts are still ok, but be careful of bridges and overpasses.

A plume of moisture from the Gulf of Mexico will continue to stream Northeastward into Middle Tennessee this afternoon and tonight.

With temperatures expected near freezing this afternoon and below freezing overnight, freezing rain is expected across most of Middle Tennessee.

The National Weather Service has issued an Ice Storm warning which is in effect until 8:00am Wednesday morning. Precipitation will increase during the night and continue overnight.

Extreme caution is urge for anyone needing to drive during this time. The public is urged to stay off the roads as ice will accumulate on exposed surfaces including roads, bridges and overpasses.

If you must travel, keep a flashlight, food and water in your vehicle in case of an emergency.

From one-quarter to one-half inch of ice accumulation is expected.

Ice accumulations and winds will likely lead to snapped power lines and falling tree branches that add to the danger.

The current weather forecast for Wednesday, is cloudy with a high of 45 degrees. So most of the ice should be melted by midday.



Sections
News
Topics
Clarksville TN, Clarksville-Montgomery County Area, freezing rain, Gulf of Mexico, ice storm, ice storm warning, Middle Tennessee, Montgomery County, National Weather Service, NWS, Paris-TN, sleet, Winter Storm, Winter Weather