Special Weather Statement In Effect ... [Click here for more information]

Clarksville, TN – On January 15th, 2013, a man was attempting to buy drugs was shot in the foot and robbed in the the area of 31 Lincoln Drive. Mark Austin Ellis was identified as one of the robbers and an Aggravated Robbery Warrant was issued.
On January 19th, 2013, around 9:30am, Mark Ellis turned himself in at Clarksville Police Headquarters.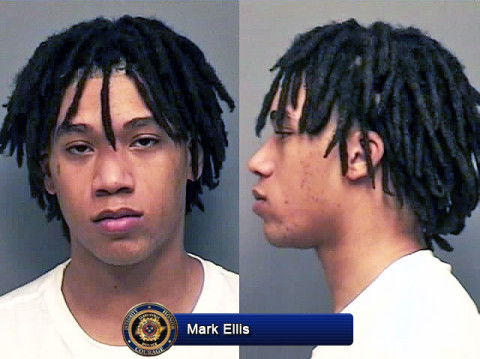 He is being interviewed and will be booked into the Montgomery County Jail for Aggravated Robbery, Petition to Revoke x2, Aggravated Domestic Assault, General Session Capias x2, Criminal Court Capiasm and Criminal Trespass.

Three of warrants are Felonies.

Ellis mentioned while being interviewed about seeing himself repeatedly displayed in the media.

For more on the story, see:

Clarksville Police report a Man was shot in the Foot after attempting to buy Drugs

Clarksville Police are looking for Mark Austin Ellis who Shot at a Father and Son after Disagreement over a Drug Transaction
Mark Ellis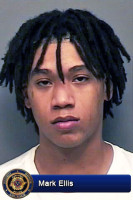 Name: Mark Austin Ellis
DOB: 7/ 30/ 93
Race:  B
Gender:  M
Address:  524 Swan Lake, Clarksville, TN
Arresting Officer: Christopher Nolder
Charged With: Criminal Trespass x2, Evading Arrest x2, Aggravated Burglary, Driving on Revoked or Suspended License, Domestic Assault, Aggravated Assault, Aggravated Robbery, Contempt
Booked Into: Montgomery County Jail
Bond: $337,500.00
Sections
News
Topics
Aggravated Assault, aggravated burglary, Aggravated Robbery, Bond, Christopher Nolder, Clarksville Police Department, Clarksville TN, Contempt, CPD, Criminal Trespass, Domestic Assault, Driving on Revoked License, Evading Arrest, Lincoln Drive, Mark Austin Ellis, Montgomery County jail, Shooting Victim, Shots Fired, Swan Lake