Winter Weather Advisory In Effect ... [Click here for more information]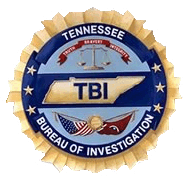 Nashville, TN – The Tennessee Bureau of Investigation is calling all 5th graders from across the state to participate in the United States Department of Justice (DOJ) 2013 National Missing Children's Day poster contest by entering at the state level for a chance to be selected as the national winner and awarded a free trip to Washington D.C.

The purpose of the contest is to demonstrate America's united effort to bring missing children home safely, while highlighting the importance of proactive education programs.

The poster contest provides teachers and parents with tools to educate children about safety and the prevention of child abductions. It also allows for peer education and students can explore the importance of the contest's theme "Bring Our Missing Children Home." The National Missing Children's Day ceremony will be held on or around May 25th, 2013.

The ceremony will be a time to recognize people who work to bring missing children home safely and remember the children who remain missing.

Fifth graders in Tennessee can enter the poster contest by submitting them to TBI who will then pick a state winner to enter into the national contest. The winner of the Tennessee's 2012 contest was 10-year-old Tia Shipp from A.B. Hill Elementary School in Memphis (see the winning artwork on this news release). Please see the requirements and application for the poster contest in the PDF TBI now accepting entries for the 2013 National Missing Childrens Day poster contest
Tennessee entries and completed applications should be mailed to:
Tennessee Bureau of Investigation
c/o Zhenya Ivanova, Criminal Intelligence Unit
901 R.S. Gass Blvd.
Nashville, TN 37216
TBI must receive entries by March 1st, 2013 for consideration. The state winner will be notified in March 2012 and the entry will be submitted to the national contest. The national winner will be selected and notified in April.
Sections
News
Topics
DOJ, memphis tn, Missing Children, Nashville TN, National Missing Children's Day, Poster contest, TBI, Tennessee Bureau of Investigation, Tia Shipp, United States Department of Justice, washington d.c.