Nashville Predators host St. Louis Blues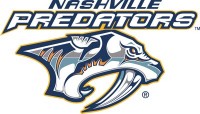 [1]Nashville, TN -  The Nashville Predators hope to bounce back after their disappointing opening night loss to Columbus, as the St. Louis Blues come to Nashville for a 5:00pm match-up on Monday.
A season ago, Nashville claimed the season series with the 2011-12 Central Division Champion Blues, posting a 4-1-1 record, including a 2-0-1 mark at Bridgestone Arena. Three of the six games went to a shootout, a common theme in series – the teams have needed post-overtime penalty shots to determine a winner 12 times, with Nashville posting an 8-4 record. The highlight of the 2011-12 season series came in Nashville's second game of the campaign on Oct. 8, 2011, when David Legwand tied a career high with four points (2g-2a) and Craig Smith pitched in three (1g-2a) in his second career game in a 4-2 win at Scottrade Center.
The Predators host the Blues for the first of two games against each other this week.  Nashville travels to St. Louis Thursday night for a game at the Scottrade Center.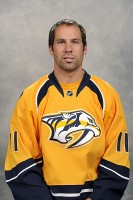 [2]On opening night, Nashville garnered a point against the Columbus Blue Jackets on home ice for the 21st consecutive game dating back to November 18th, 2006.  The Predators are 19-0-2 against the Blue Jackets in that span.  The Predators opened the season with the Blue Jackets for the second consecutive season.  they also played St. Louis in their second game of 2011-12.
The Nashville power play, which was tops in the NHL a season ago, finished one-for-one courtesy of Ryan Ellis' fourth career goal.  Three of those four have been man-advantage markers.
Martin Erat scored his 160th career goal, while Sergei Kostitsyn assisted on both goals, his 20th multi-point performance as a Predator.  Pekka Rinne recorded an assist on Erat's goal.  Last year, Rinne led all NHL goalies in points with five.
Roman Josi paced all skaters in ice time, (27:30), while partner Shea Weber had a game high six of Nashville's 34 shots.  Nashville outshot Columbus 34-28 with eight players recording three or more shots.
David Legwand led all Nashville Predators in points vs. St. Louis last year, posting five in six outings.  he's played 66 career games against the Blues, more than any Predator player. Martin Erat produced at a point-per-game pace in 2011-12, with four points (2g-2a) in four games. For their careers, Pekka Rinne (12-6-3 record) and Chris Mason (13-4-2 record) have combined to post a 25-10-5 record against St. Louis, with Rinne putting up a 1.90 goals-against average and a .934 goals-against average while Mason possesses a 2.05 goals-against average and a .923 save percentage.
Mason ended his second stint with the Predators when he was traded to the Blues on June 20, 2008. In 118 games with St. Louis from 2008-10, the Red Deer, Alta., native posted a 57-43-15 record with eight shutouts, a 2.47 goals-against average and a .915 save percentage.
Monday marks the first of nine sets of back-to-backs the Predators will play in 2012-13. Six times the Preds will play one game at home and one on the road, twice they'll hit Bridgestone Arena ice on back-to-back days, and on one occasion will play two road games in two nights.  A season ago, Nashville was 8-3-0 on the front-end of back-to-backs, and 5-6-0 on the back end.