Special Weather Statement In Effect ... [Click here for more information]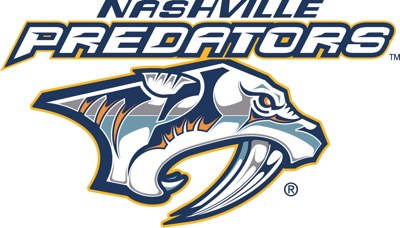 St. Paul, MN – The play of the game Tuesday night was Martin Erat's goal with 8:15 left to play in the third period. The Nashville Predators went on to beat the Minnesota Wild 3-1 at the Xcel Energy Center.

A pass in the Predators zone was deflected down the rink and Erat took off after it. Wild's goaltender Niklas Backstrom hesitated before coming out from the net to retrieve the puck. However, he miscued and skated into the puck. Erat retrieved the puck and sent it into the empty net. His goal put the predators up 2-1. The game had been tied 1-1 since the first period.

Minnesota's Dany Heatley scored the games first goal when he hit a shot that deflected off Nashville's defenseman Kevin Klein's glove and then past goaltender Chris Mason at the 6:02 mark of the first quarter. The Predators came back at 16:31 when Klein got the loose puck at the blue line, sent a shot to the net that deflected right to Nick Spaling who hit a wrist shot past Backstrom.

Spaling has five goals in nine career games against the Wild. He has 14 total goals in 173 games against the rest of the NHL.

Late in the third, Minnesota's Pierre-Marc Bouchard is called for slashing against Mike Fisher with 0.24 seconds left in the game giving the Predators a power play. Desperate for a goal, the Wild tried to push the puck, but Nick Spaling got the puck sending it to David Legwand. Legwand hit a snap shot into the net giving the Predators an insurance goal with 0.17 seconds left.

At times during the game, both teams looked out of sync. However, as the game progressed into the second period, the Predators seemed to shake off some rust to get things going. From then on, the Predators just got stronger it seemed as the game went on.

Tonight's contest marked the first time a game between the Wild and Predators wasn't decided by one goal in five games. All four of last season's matchups were decided by one goal.

Nashville goaltender Chris Mason made 29 saves to earn the win in his first start of the season and move to 7-5-2 against the Wild.

Minnesota's goaltender Niklas Backstrom made 23 saves to earn his first loss of the season.

The Nashville Predators now travel to St. Louis for a Thursday, January 24th game against the Blues. The puck hits the ice at 7:00pm.
Box Score
Tuesday, January 22, 2013
FINAL
Predators 3 – 1 Wild
| | | | | |
| --- | --- | --- | --- | --- |
| Final | 1 | 2 | 3 | T |
| Nashville Predators | 1 | 0 | 2 | 3 |
| Minnesota Wild | 1 | 0 | 0 | 1 |
Scoring Summary
1st Period
06:02
MIN
Dany Heatley (3) [GOALS_807] – Assists: Z. Parise (3) & C. Stoner (1)
16:31
NSH
Nick Spaling (1) Wrist Shot – Assists: K. Klein (1) & B. Yip (1)
2nd Period
none
3rd Period
11:45
NSH
Martin Erat (2) Backhand – Assists: none
19:43
NSH
PPG – David Legwand (1) Snap Shot – Assists: N. Spaling (1)
Penalty Summary
1st Period
02:18
MIN
Zenon Konopka : Fighting (maj) – 5 min
02:18
NSH
Rich Clune : Fighting (maj) – 5 min
12:16
NSH
Nick Spaling : Tripping – 2 min
19:55
NSH
Patric Hornqvist : Roughing – 2 min
19:55
MIN
Mikko Koivu : Roughing – 2 min
2nd Period
03:43
MIN
Darroll Powe : Interference – 2 min
04:03
NSH
Shea Weber : Interference – 2 min
09:19
MIN
Justin Falk : Interference – 2 min
19:17
NSH
Brandon Yip : Roughing – 2 min
3rd Period
09:47
NSH
Patric Hornqvist : Interference on goalkeeper – 2 min
09:47
MIN
Cal Clutterbuck : Hooking – 2 min
19:36
MIN
Pierre-Marc Bouchard : Slashing – 2 min
Shots on Goal
| | | | | |
| --- | --- | --- | --- | --- |
| | 1st | 2nd | 3rd | T |
| Nashville Predators | 5 | 10 | 11 | 26 |
| Minnesota Wild | 12 | 7 | 11 | 30 |
  Saves
| | | | | | | | |
| --- | --- | --- | --- | --- | --- | --- | --- |
| | Goalies | EV | PP | SH | Total | Sv% | TOI |
| Nashville Predators | 30 C. Mason (W) | 23 – 24 | 6 – 6 | 0 – 0 | 29 – 30 | 0.967 | 60:00 |
| Minnesota Wild | 32 N. Backstrom (L) | 21 – 23 | 2 – 3 | 0 – 0 | 23 – 26 | 0.885 | 59:24 |
Sections
Sports
Topics
Chris Mason, DAny Heatley, David Legwand, Kevin Klein, Martin Erat, Mike Fisher, Nashville Predators, National Hockey League, NHL, Nick Spaling, Niklas Backstrom, Pierre-Marc Bouchard, Powerplay, Predators, St. Louis Blues, St. Paul MN, Xcel Energy Center