Wind Advisory In Effect ... [Click here for more information]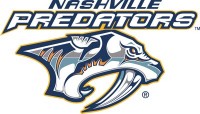 Anaheim, CA – In the third round of the shootout, Predators' David Legwand lifts a shot up that is deflected off the glove of Duck's goaltender Viktor Fasth and into the air. Viktor is able to gather the puck in to seal a 3-2 shootout win over Nashville for Anaheim at the Honda Center.

Anaheim's Corey Perry went wide to the right, then swooped in to the middle, hit a wrist shot to the short side and past Pekka Rinne's glove in the second round to give the Ducks a 1-0 advantage in the shootout.

Nashville seem to be hunger for this one in the way that got at it to start the game. The Predators outplayed Anaheim in first half, keeping the puck on the Ducks side for most of the first period. The Ducks made some sloppy passes that the Predators were able to easily intercept.

The Ducks mishandled the puck on a Cam Fowler to Bryan Allen pass. Predators' Brandon Yip gets the puck and goes the distance, shoots a backhand that rebounds. Yip followed his shot and has able to backhand his own rebound in for the score at 1:52 in the first.

Anaheim started to build momentum midway playing more organized towards the end of the 2nd period. The Ducks' Teemu Selanne sent an outlet pass to Fowler who puts a shot on goal from the left point. Bobby Ryan is able to tip the rebound in behind Rinne to knot the game at 1-1 with 33 seconds left in the second period.

The Predators regain the lead when Kevin Klein hits a big shot from the point. David Legwand then backhand's the puck past Viktor to put Nashville up 2-1 at 10:09 in the third period.

Anaheim ties the game 2-2 at 11:12 when Perry sends a perfect pass through traffic to Daniel Winnik near the goal. Winnik hits a backhand chip sending the puck past the outstretched left pad of Rinne.

Anaheim's Viktor Fasth was the winning goaltender in his NHL debut.

Nashville's Patric Hornqvist left the game due to injury in the third period when he got tangled up with Anaheim's Ryan Getzlaf in the corner. The severity of the injury is currently unknown.
Next Game
The Nashville Predators continue their road trip as they head to Glendale, AZ, Monday, January 28th to face the Phoenix Coyotes at Jobing.com Arena. The puck hits the ice at 8:00pm.
Box Score
FINAL SO
Predators 2 – 3 Ducks
| | | | | | | |
| --- | --- | --- | --- | --- | --- | --- |
| FINAL SO | 1 | 2 | 3 | OT | SO | FT |
| Nashville Predators | 1 | 0 | 1 | 0 | 0 (0-3) | 2 |
| Anaheim Ducks | 0 | 1 | 1 | 0 | 1 (1-2) | 3 |
Scoring Summary
1st Period
01:52
NSH
Brandon Yip (1) Backhand – Assists: none
2nd Period
19:27
ANA
Bobby Ryan (1) [RTSSGOALS_807] – Assists: T. Selanne (3) & C. Fowler (1)
3rd Period
10:09
NSH
David Legwand (2) Backhand – Assists: K. Klein (2) & G. Bourque (1)
11:12
ANA
Daniel Winnik (5) Tip-In – Assists: C. Perry (3) & S. Koivu (5)
OT Period
none
Shootout
Penalty Summary
1st Period
06:28
NSH
Nick Spaling : Slashing – 2 min
16:56
NSH
Craig Smith : Throwing stick – 2 min
19:35
ANA
Toni Lydman : Delaying Game-Puck over glass – 2 min
2nd Period
09:16
NSH
Brandon Yip : Boarding – 2 min
3rd Period
02:36
ANA
Bryan Allen : Holding the stick – 2 min
05:17
NSH
Hal Gill : Tripping – 2 min
14:22
ANA
Ryan Getzlaf : Closing hand on puck – 2 min
OT Period
none
Shots on Goal
| | | | | | |
| --- | --- | --- | --- | --- | --- |
| | 1st | 2nd | 3rd | OT | T |
| Nashville Predators | 7 | 6 | 6 | 2 | 21 |
| Anaheim Ducks | 7 | 6 | 6 | 3 | 22 |
Saves
Sections
News
Topics
Anaheim CA, Anaheim Ducks, Bobby Ryan, Brandon Yip, Bryan Allen, Cam Fowler, Corey Perry, Daniel Winnik, David Legwand, Glendale AZ, Honda Center, Jobling.com Arena, Kevin Klein, Nashville Predators, National Hockey League, NHL, Patric Hornqvist, Pekka Rinne, Phoenix Coyotes, Predators, Ryan Getzlaf, Shootout, Teemu Selanne, Viktor Fasth