Winter Storm Watch In Effect ... [Click here for more information]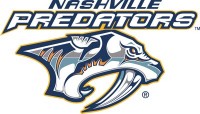 Glendale, AZ – The Nashville Predators had no answer for the Phoenix Coyotes defense as they get shutout Monday night 4-0 at Jobing.com Arena. The Predators fall to 1-2-3 for the season.

Nashville game out strong in early goings of the first period. However, a Predator turnover forced by Keith Yandle led to Nick Johnson sending the puck to Antoine Vermette who got a wrist shot past Predators goaltender Pekka Rinne for the score at 3:00 in the 1st.

The steam seemed to come out of the Preds at that point and the Coyotes increased their defensive pressure with the lead.

Phoenix scored again at 16:48 in the 2nd period when Rinne blocked a shot, but Boyd Gordon gathered the rebound sending it over to Lauri Korpikoski who sent the puck over Rinne into the net making it 2-0.

Behind 2-0, Nashville started to take some chances in the 3rd that cost them. Phoenix broke up a Predators play on one end that led to Nick Johnson getting a wrist shot past Rinne at 11:34 to make it a 3-0 game.

The Predators had been good shutting down the Coyotes powerplays until late in the 3rd when Keith Yandle hit a slap shot from the blue line behind Rinne to give Phoenix a 4-0 advantage at 15:02.

Phoenix's Chad Johnson was the winning goaltender making 22 saves to record his 2nd NHL win, first win for Coyotes and his first career NHL shutout.

Nashville's Pekka Rinne, who got little help tonight, made 21 saves.

It will be interesting to see what Predators coach Barry Trotz does with a day off to get some offense going. Will we see more line changes or will he pull a young player from the Milwaukee Admirals to shake things up.

Its not going to get an easier for the Predators as they face the Los Angeles Kings, San Jose Sharks, and St. Louis Blues, before playing another home game in Nashville, TN.
Next Game
The Nashville Predators visit the defending Stanley Cup Champion Los Angeles Kings Thursday, January 31st at the Stables Center. The puck hits ice at 9:30pm.
Box Score
Monday, January 28th, 2013
Final
Predators 0 – 4 Coyotes
| | | | | |
| --- | --- | --- | --- | --- |
| FINAL | 1 | 2 | 3 | T |
| Nashville Predators | 0 | 0 | 0 | 0 |
| Phoenix Coyotes | 1 | 1 | 2 | 4 |
Scoring Summary
1st Period
03:00
PHX
Antoine Vermette (3) Wrist Shot – Assists: N. Johnson (1) & K. Yandle (3)
2nd Period
16:48
PHX
Lauri Korpikoski (3) Wrist Shot – Assists: B. Gordon (3)
3rd Period
11:34
PHX
Nick Johnson (1) Wrist Shot – Assists: K. Yandle (4) & D. Morris (4)
15:02
PHX
PPG – Keith Yandle (1) Slap Shot – Assists: O. Ekman-Larsson (3) & R. Vrbata (4)
Penalty Summary
1st Period
07:29
PHX
Steve Sullivan : Too many men/ice – bench – 2 min
15:12
NSH
Rich Clune : Fighting (maj) – 5 min
15:12
PHX
Kyle Chipchura : Fighting (maj) – 5 min
18:54
PHX
Lauri Korpikoski : Holding – 2 min
2nd Period
06:28
NSH
Craig Smith : Hooking – 2 min
11:03
NSH
Matt Halischuk : Interference – 2 min
3rd Period
05:24
NSH
Martin Erat : Roughing – 2 min
05:24
PHX
Keith Yandle : Roughing – 2 min
08:08
NSH
Colin Wilson : Too many men/ice – bench – 2 min
13:15
NSH
Gabriel Bourque : Tripping – 2 min
Shots on Goal
| | | | | |
| --- | --- | --- | --- | --- |
| | 1st | 2nd | 3rd | T |
| Nashville Predators | 3 | 7 | 11 | 21 |
| Phoenix Coyotes | 5 | 9 | 11 | 25 |
Saves
Sections
Sports
Topics
Barry Trotz, Chad Johnson, Glendale AZ, jobing.com arena, Keith Yandle, Lauri Korpikoski, Los Angeles Kings, Milwaukee Admirals, Nashville Predators, Nashville TN, National Hockey League, NHL, Nick Johnson, Pekka Rinne, Phoenix Coyotes, Predators, San Jose Sharks, St. Louis Blues, Stables Center