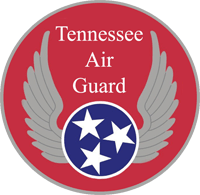 Memphis, TN – Tennessee's 164th Airlift Wing will commemorate the official inauguration of the C-17 Globemaster era on Saturday, February 2nd at 1:00pm at 4593 Swinnea Road, Memphis, in the Maintenance Hangar.

The 164th will transition from the C-5A Galaxy to the C-17 Globemaster III, which is the newest and most flexible airlift aircraft to enter the force.

The C-17 is capable of rapid strategic delivery of troops and all types of cargo to main operating bases or forward operating bases.  The inherent flexibility and performance of the C-17 force improve the ability of the total airlift system to fulfill worldwide air mobility requirements of the United States.

The C-17 represents the 9th different airplane to serve the Tennessee Air National Guard and the United States Air Force in Memphis since 1946. The 164th provides military airlift capabilities to the state of Tennessee as well as the United States Air Force.



Sections
News
Topics
164th Airlift Wing, C-17 Globemaster III, C-5A Galaxy, memphis tn, Tennessee Air Guard, Tennessee Air National Guard, United States, United States Air Force