Written by Sgt. Jon Heinrich
1st Brigade Combat Team, 101st Airborne Division (AA) Public Affairs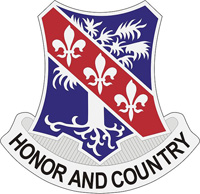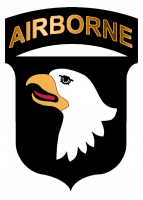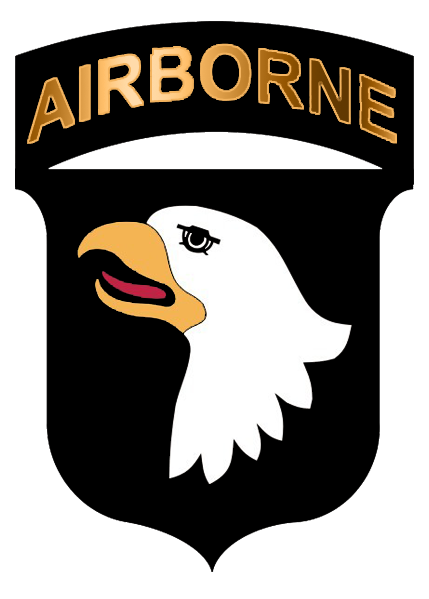 Combat Outpost Monti, Afghanistan – U.S. Army soldiers from Security Forces Assistance and Advisory Team – 5, 1st Brigade Combat Team, 101st Airborne Division, assisted in the training of the Afghan National Army on the D-30 Howitzers at Combat Outpost Monti, Afghanistan, January 18th.

The ANA soldiers, who represent the 2nd Brigade, 201st Kandak Corps, worked to develop crew drills and increase their ability to coordinate artillery fire in a variety of scenario and mission types utilizing the Soviet made 122mm howitzer.

"We break our artillery into three groups," said Capt. Robert Vadney, the fire support adviser for SFAAT-5 and a native of Corpus Christi, Texas. "There's the gunline, fire direction center [FDC] and then the fire support side, which is observers, who are passing grids back to the FDC."

The ANA soldiers trained in all three areas of artillery in order to ensure that they were able to work together, rather than just training on their individual areas.

"Most of the training we do, we train on all three avenues," said Vadney. "Most of the training we have done has been for the artillery and for the FDC."

"The gunline, they've got that drilled down pretty well," continued Vadney. "Even the FDC is pretty solid, so our main focus is on fire support and getting them to integrate their indirect assets."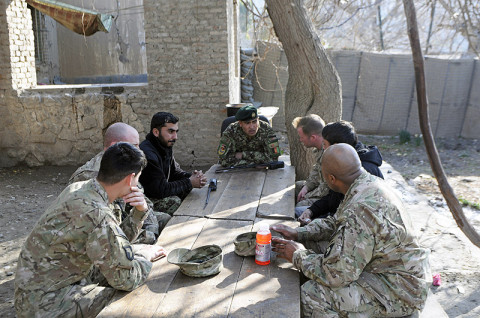 The coordination between the howitzers, the FDC, and observers is a complex and continuous effort that ensures that the proper target is engaged with the appropriate type of ordinance at the most opportune time. The more complex the mission, the more complex the coordination becomes.
"A few days ago we had them doing coordinated illumination training, firing flares to illuminate a target area, then engaging that area with high explosive rounds," said 1st Lt. Samuel Wilkins, a platoon leader with Company D, 2nd Battalion, 327th Infantry Regiment, 1st BCT and native to Washington, D.C. "That's the most complicated training we've been doing with them."
At the end of the day, Wilkins said that he was pleased with the training event and impressed with the abilities and continued improvements the ANA have made.
Sections
News
Topics
101st Airborne Division, 1st Brigade Combat Team, 2nd Battalion 327th Infantry Regiment, 327th Infantry Regiment, Afghan National Army, Afghanistan, Ana, Combat Outpost Monti, Corpus Christi TX, D-30 122mm Howitzer, Fort Campbell KY, Jon Heinrich, Robert Vadney, Samuel Wilkins, washington d.c.