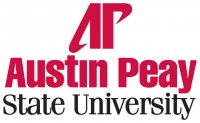 Clarksville, TN – They bundled up in winter hats, heavy coats, gloves and scarves. Dr. Minoa Uffelman, Austin Peay State University associate professor of history, bought $40.00 worth of "Hot Hands" hand warmers because she knew how cold it gets in Washington, D.C., in January.

Four years earlier, she tried to attend President Barack Obama's first inauguration, but was among some 4,000-ticket holders unable to cross security barriers and reach the formal event.

"It was so disappointing," Uffelman said. "We could hear him talking, but we couldn't hear the words."

It was now January 21st, 2013, and Uffelman was determined to attend the president's second inauguration. Her nephew, Charles Uffelman, had four tickets to the event, having served as the youngest Tennessee delegate at the Democratic National Convention. He invited Minoa to join him, along with his other aunt, APSU alumna Maria Uffelman, and his sister, APSU student Carrie Uffelman.

The crowd was expected to be a little smaller this year, but the four Uffelmans left early just in case. They didn't want a repeat of what happened four years earlier.

"On Monday we left all bundled up at 6:00am, and had no trouble getting there on the Metro," Minoa said. "We were in front of the Capitol at 7:30am with a great spot. We had a big screen where we could see what was happening up close and see the people on the Capitol."

The day slowly brightened as the sun rose, and the Uffelman family watched as celebrities and famous politicians took their seats.

"My favorite part of the inauguration was hearing Beyonce sing 'The Star Spangled Banner' while standing in front of our nation's capital," Carrie Uffelman said. "It was amazing! It was so special and an opportunity many people do not get."

The Uffelmans struck up a conversation with a family standing next them and discovered they were from Newtown, CT. The family gave the Uffelmans wristbands to commemorate the tragedy.

"What happened in Newtown was heartbreaking, especially as a future elementary school teacher," Carrie, an early childhood education major, said. "Meeting a family from Newtown with so much hope was humbling."

During the trip, the Uffelman family visited some of the area's major sites, including Mount Vernon, the Washington Monument, the Korean War Memorial, the World War II Memorial, the Lincoln Memorial and the new Martin Luther King Jr. Memorial. They also took a private tour of the State Department and then spent the day at the Newseum and Smithsonian.

The highlight, however, was witnessing first hand one of the country's more historic rituals.

"It's hard to describe the feeling when you're in the middle of thousands and thousands of people," Minoa said. "You're part of something bigger than you. You have this collective energy that is just invigorating."

For more information on this trip to Washington, D.C., contact Uffelman at uffelmanm@apsu.edu.



Sections
News
Topics
APSU, Austin Peay State University, Barack Obama, Carrie Uffelman, Charles Uffelman, Clarksville TN, Democratic National Convention, Inauguration, Korean War Memorial, Lincoln Memorial, Maria Uffelman, Martin Luther King Jr. Memorial, Mount Vernon, Newtown CT, Presidential Inauguration, U S President, washington d.c., Washington Monument, World War II Memorial