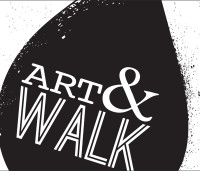 Clarksville, TN – Produced by The Downtown Clarksville Association, First Thursday Art Walk is a free, self-guided tour spanning a 5 block radius that combines visual art, live music, engaging events and more in the heart of Downtown Clarksville,  with 10+ venues, bars and businesses participating each month, the First Thursday Art Walk in Clarksville is the ultimate opportunity to savor and support local creative talent.

For the month of February, the Art Walk will be held on Thursday, February 7th from 5:00pm–8:00pm at the shops and galleries on Public Square, Franklin Street, and Strawberry Alley. The participating businesses are listed below as well as a description of the work they will be exhibiting and services they will be offering during the event.

Customs House Museum (200 South Second Street) will feature their Winter Exhibit Opening on February 7th, in conjunction for the first time with the First Thursday Art Walk. The museum will be featuring Reflective: The Art of Miranda Herrick. Also on display will be "Forest and Field"- Paintings by Patty Halbeck and New to the Collection.

Hodgepodge (125 Franklin Street) will feature work by photographer Amanda Hummel, who states the following:
Being able to explore the world around me and find the beauty in things other may find mundane or broken brings me joy. I love taking a photograph of something "boring" and bringing it to life with texture, contrast and interesting shapes. I'd probably describe my style as industrial Americana and landscape, but I'm excited to begin my pin-up work as well…I love the 1940′s!
The Runner's Hub (127 Franklin Street) hosts group runs around Historic Downtown Clarksville every Thursday evening at 5:30. They will be hosting a group run on Art Walk Thursday evening at 5:30pm as well.

The New South Coffee Company (110 Franklin Street) will be featuring live music performed by local musicians.

The Austin Peay Downtown Gallery (116 Strawberry Alley) is dedicated to exhibiting the works of APSU faculty and alumni.

For the February Art Walk, Rogate's Boutique (115 Franklin Street) will be introducing Playing Hooky, fashionable, eco-friendly handbags. Playing Hooky will introduce its line of designer handbags for the environmentally conscious at the First Thursday Art Walk.

"At the urging of my youngest daughter to 'help her save the planet', I went in search of a craft that would allow me to repurpose the plastic grocery bags that had begun to take over my kitchen. I completed my first bag two days later, " states Renee Watkins, Playing Hooky owner.

All handbags are crocheted using plarn. Plarn is a durable material constructed from recycled plastic shopping bags. Each purse is unique and styles range from clutches to shopping bags.

Ingredients (100 Strawberry Alley) will be hosting Culinary Artist Chef Ross Wilson and Artist Tess Marites B. Iankovich.

Ross Wilson is the owner & Executive Chef of Fire & Ice Catering in Clarksville, TN. For nearly 2 decades, he has been creating signature dishes & designing exclusive menus and ice sculptures for local area events. He has more than 17 years experience in the culinary field including executive management, menu creation, baking/pastries, banquet events, ice sculpting and more. Prior to opening his own business, Ross was the Executive Chef at the Clarksville Country Club. Ross also served as the Sous Chef at the Clarksville Country Club for over 7 years. He estimates that he has catered over 450+ weddings and events throughout his career.

Tess Iankovich has been painting and exhibiting for over twenty years. She is a student of Bethel University in Clarksville and a prior student of APSU. Tess has a lot of passion for creativity and art and manages to create some of the most unique paintings in the world of abstract. Her desire for creativity and what can develop from it, is something that she values and respects in terms of educations.

The Downtown Artists Co-op (96 Franklin Street) will be displaying work of Shane Moore. His photographic exhibit 5000 Days will be on display during the opening reception from 5pm – 8pm.

The Framemaker (705 North 2nd Street, Ste B) proudly presents Gistastoria, a photography exhibit by Melanie Hildebrandt as part of Clarksville's First Thursday Art Walk on February 7th, 2013. An opening reception will be held from 5:00pm to 8:00pm. The exhibit will remain on display at the Framemaker throughout the month of February during normal business hours (Monday through Friday 10:00am–5:00pm).

Melanie Hildebrandt received a bachelor of Fine Arts degree in Graphic Design from Austin Peay State University (APSU). She is currently pursuing a master of arts degree in Corporate Communications. Originally from Michigan, Melanie currently lives in Clarksville, TN. According to Melanie, her exhibit "Gistastoria" captures the essence of portrait subjects in their own environments. These photographic portraits feature natural lighting without props or manipulation. According to the artist, "One may understand the gist of another's personal being upon meeting him or her or viewing a portrait, but their stories run much deeper and are more broad."

The Framemaker is located at the corner of North Second Street and Georgia Avenue, across from The Clarksville Academy.

The Roxy Regional Theatre – Peg Harvill Gallery (110 Franklin Street) will display a group show by various local artists.    All of the art and themes will be tied into the production of "Heidi" which is being featured at The Roxy Regional Theatre.

For tickets and more information please visit www.roxyregionaltheatre.org or call the box office at 931.645.7699



Sections
Events
Topics
Amanda Hummel, Austin Peay Downtown Gallery, Austin Peay State University, Clarksville Academy, Clarksville TN, Customs House Museum, Downtown Clarksville Association, Fire & Ice Catering, First Thursday Art Walk, Franklin Street, Georgia Avenue, Hodgepodge, Ingredients, Melanie Hildebrandt, Miranda Herrick, New South Coffee Shop, Peg Harvill Gallery, Public Square, Renee Watkins, Rogate's Boutique, Ross Wilson, Roxy Regional Theatre, Runner's Hub, Shane Moore, Strawberry Alley, Tess Marites B. Iankovich, The FrameMaker