Clarksville, TN – On January 30th, 2013, around 10:30pm, Clarksville Police received a Department of Children's Services referral about a possible sexual battery involving an adult male and a male child under six years of age.
When Police received the referral, the suspect, Kevin Yepez, was out of the Clarksville area and was not supposed to return until February 1st, 2013. DCS took action and put a protection plan was put in place preventing Yepez from having contact with the child during the ongoing investigation.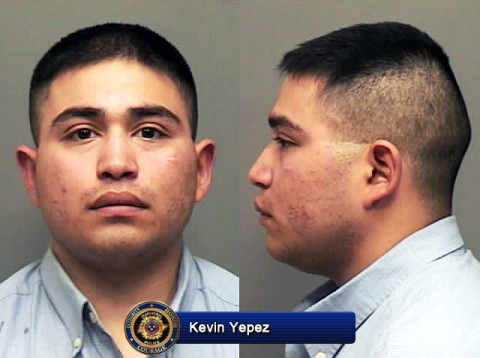 An investigation by Detective Tyler Barrett revealed Yepez had been watching pornography on a cell phone when the child came downstairs. He had put away the cell phone but was still aroused and, at that time, digitally penetrated the child.

On February 7th, 2013, around 2:30pm, Kevin Raphael Yepez was booked into Montgomery County Jail and charged with rape of a child.

There is an Order of Protection in place prohibiting Kevin Yepez from having contact with the child.

The investigation is ongoing and the lead investigator is Detective Tyler Barrett.
Kevin Yepez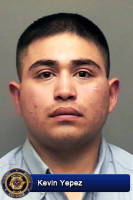 Name: Kevin Raphael Yepez
Race: H
Gender: M
DOB: 6/29/80
Given Address: 1850 Waters Edge Drive, Clarksville, TN
Arresting Officer: Donovan Newlove
Charged With: Rape of a Child
Booked Into: Montgomery County Jail
Bond: $75,000.
Sections
News
Topics
Bond, Cellphone, Clarksville Police Department, Clarksville TN, CPD, DCS, Donovan Newlove, Kevin Raphael Yepez, Montgomery County jail, Order of Protection, Pornography, Rape of a Child, Sexual Battery, Tennessee Department of Children's Services, Tyler Barrett, Waters Edge Drive