APSU Sports: Austin Peay Men's Tennis

Chattanooga, TN – Austin Peay State University men's tennis team picked up its first victory of the dual season, Friday, against Chattanooga. The Govs 4-3 win moves them to 1-2 on the season.
«Read the rest of this article»
Austin Peay Governors vs. Belmont
Saturday, February 9th, 2013 | 7:30pm (CT)
Clarksville, TN | Dave Aaron Arena/Dave Loos Court

Clarksville, TN – Austin Peay Men's Basketball will entertain Belmont, 7:30pm, Saturday in Dave Aaron Arena, the first time the two teams have played as Ohio Valley Conference foes.
«Read the rest of this article»

Nashville, TN – A quail hunt for youth ages 10-16 has been scheduled for Saturday, March 2nd near the Giles County community of Lynnville, TN. The hunt is sponsored by the Tennessee Wildlife Resources Agency, Music City Quail Forever, and the Young Sportsman Foundation.
Participants must be ages 10-16, hunter safety certified, and have the appropriate licenses. If a participant does not have an adult to accompany her/him, mentors will be available to take participants on the hunt. In addition, individuals at least 18 years old are invited to serve as a mentor. «Read the rest of this article»
Nashville Predators vs. Minnesota Wild
Satuarday, February 9th | 7:00pm (CT)
St. Paul, MN | Excel Energy Center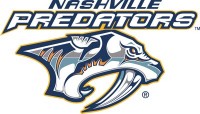 Nashville, TN – The Nashville Predators are looking to extend their winning streak on Saturday, as they play the Minnesota Wild in St. Paul.
The Predators visit for the second and final time on Saturday night, with the final game of the season series coming at Bridgestone Arena on March 9th.  Nashville played its first road game of 2012-13 at the Excel Energy Center on January 22nd, posting its first win of the season, 3-1. «Read the rest of this article»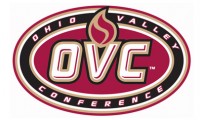 Brentwood, TN – Austin Peay State University's baseball team will enter the 2012 campaign as the pick to win the Ohio Valley Conference's regular-season title, as selected in the league's preseason poll of coaches and sports information directors.
In addition, junior second baseman Jordan Hankins was selected as Preseason Co-Player of the Year.  He was joined on the Preseason All-OVC team by senior shortstop Reed Harper and senior outfielder Cody Hudson.
«Read the rest of this article»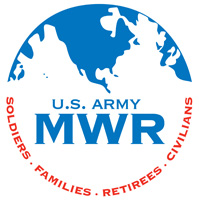 Fort Campbell, KY – "Resilience" – the ability to grow and thrive in the face of challenges and bounce back from adversity. There are six competencies that help build and enhance one's resilience: self-awareness, self-regulation, optimism, mental agility, strength of character, and connection.
The Fort Campbell Resilience Academy wants to help you gain these life skills needed to grow and thrive. «Read the rest of this article»

Clarksville, TN – An 82 year old woman has died from injuries sustained in a crash at the intersection of Crossland Avenue and Cumberland Drive.
On February 5th, 2013 around 12:40pm, a 45 year old woman was driving a 1999 GMC Sonoma, straight on Crossland Avenue, had a green light, and was crossing the intersection at Cumberland Drive when a 1995 Oldsmobile 98, driven by Charlotte Binkley, 82, of Clarksville was traveling straight on  Cumberland Drive, ran through a red light, and crashed into the GMC Sonoma. «Read the rest of this article»
APSU Sports: Austin Peay Women's Soccer

Clarksville, TN – Austin Peay State University women's soccer team has five dates on the spring 2013 schedule, head coach Kelley Guth announced Thursday. With six seniors to replace, Guth is counting on a stringent spring schedule to give her an idea of who can step up in their stead.
«Read the rest of this article»

Clarksville, TN – In August 2012, Clarksville Police received a Tennessee Department of Children's Services (DCS) referral in reference to an allegation of Aggravated Sexual Battery on Minor Children involving Dexter Mason. During the investigation three computers from the residence were seized. The computers were turned over to the United States Secret Service to be forensically examined for child pornography.
Dexter Mason and and his wife Mary Mason have been arrested after being indicted by the February 2013 Grand Jury.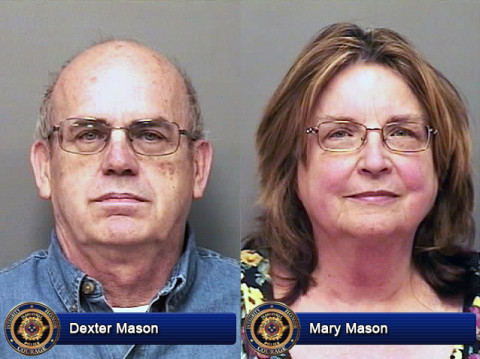 «Read the rest of this article»

Clarksville, TN – On February 2nd, 2013, Clarksville Police received a tip that a Lenzo Grooms, 63 had created a shrine inside of his residence, dedicated to a nine year old female who had visited the residence several times.
Detective Tina Slaven's investigation uncovered a bizarre and disturbing story. Grooms had a photography business "Have Brush Will Travel" in which he offered a contract to take photographs of neighborhood female children for $20.00.
«Read the rest of this article»