Tennessee State vs. Austin Peay Lady Govs
Saturday, February 9th, 2013 | 5:15pm (CT)
Austin Peay Athletics Hall of Fame Night
Clarksville, TN | Winfield Dunn Center (7,257)

Clarksville, TN – Austin Peay women's basketball team faces a pivotal moment in its race for a berth in the 2013 Ohio Valley Conference women's basketball tournament when it hosts Tennessee State in a 5:15pm, Saturday contest at the Dunn Center.

The Lady Govs enter the contest 3½ games behind the Tigers for the final spot in the eight-team field with six games remaining. Austin Peay will need to end a five-game home losing streak, extended by Monday's 69-51 loss to Southeast Missouri, to shrink its deficit.

Tennessee State enters Saturday's affair with back-to-back losses at Eastern Kentucky (62-54) and against Tennessee Tech (71-68 in overtime).
Lady Govs Ledger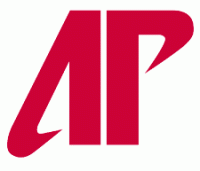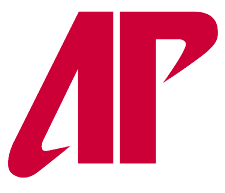 Austin Peay brings a 1-9 OVC record into the contest, its lone win coming at Jacksonville State, January 28th. The Lady Govs' defense has struggled in the team's OVC slate, allowing OVC opponents to shoot better than 40 percent from the floor eight times in 10 games (45.4 percent combined) and average 70.9 points per game.
APSU has won the turnover battle in 13 games this season – forcing its last five opponents into a total of 20.6 turnovers per game – and owns a plus-2.5 turnover margin. In addition, the Lady Govs defense has recorded 10-plus steals in five of its last six games (11.5 spg in that span) and 13 times this season.
Only four APSU players have played in every contest… seven players are averaging five or more points per game, with two averaging double figures (Meghan Bussabarger and Leslie Martinez at 12.7 and 11.5 points per game, respectively).
Tigers Beat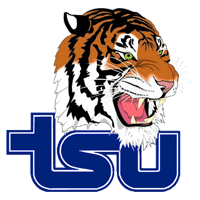 Tennessee State's 4-5 record includes two wins against Jacksonville State and wins against Southeast Missouri and Morehead State. In conference play, TSU ranks third in scoring offense, averaging 69.0 points per game, and has suffered a double-digit defeat only once during the campaign (66-54 at Belmont).
The Tigers are averaging 10.1 steals per game and own a +2.9 turnover margin, both marks ranking second in the league (Austin Peay is ranked third in both categories).
Kesi Hess is TSU's overall scoring leader (12.0 ppg), but is averaging 16.8 points per game in OVC action, fifth best in the league. In OVC play, Simone Hopes is averaging 10.7 ppg and 6.7 rpg and ranks 18th and 10th among all league players, respectively.
An Austin Peay Win Would
End a five-game home losing streak… be its first home conference win this season… make it 5-6 at the Dunn Center in 2012-13… improve it to 2-9 in OVC play… make it 1-2 in February… improve Daniels' record to 79-132 overall and 52-68 in OVC play… make the Lady Govs 432-605 overall since 1976-77.
An Ausitn Peay Loss Would
Be its third consecutive loss… be its sixth consecutive loss at the Dunn Center – equalling a home losing streak that spanned the 1993-94 and 1994-95 seasons… make it 1-10 in OVC play… make it 4-7 at the Dunn Center this season… drop Daniels' record to 78-133 overall and 51-69 in OVC play… make the Lady Govs 431-606 overall since 1976-77.
The Crack In The Door
At 1-9 with six games remaining, Austin Peay sits 3½ games behind Tennessee State for the final spot in the OVC Women's Basketball Tournament. The Lady Govs enter Saturday's contest with an "Elimination Number" of four versus the Tigers.
The "Elimination Number" is the reverse of the well-known "Magic Number" and is the combination of Austin Peay losses and Tennessee State (or Morehead State) wins that would eliminate APSU from the tournament. A win Saturday would permit the number to shrink to three (if Morehead State wins).
However, a loss to TSU pushes the number down to two with five games remaining.
Notes and Notables From Last Outing
Austin Peay Lady Govs vs. Southeast Missouri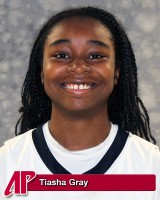 Freshman Tiasha Gray led Austin Peay with 12 points – the second time she has scored a dozen points in the last three games (at Jacksonville State, January 28th). Sophomore Shelby Olszewski led Austin Peay with eight rebounds, two days after setting her career high with nine rebounds at Murray State.
Senior Kaitlyn Hill scored eight points – all in the first half – her best performance since scoring eight points at UT Martin, January 7th. Senior Meghan Bussabarger saw her streak of seven consecutive games scoring at least 10 points end with a three points on 1-of-8 shooting against Southeast Missouri.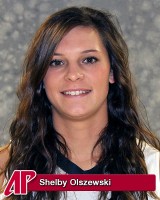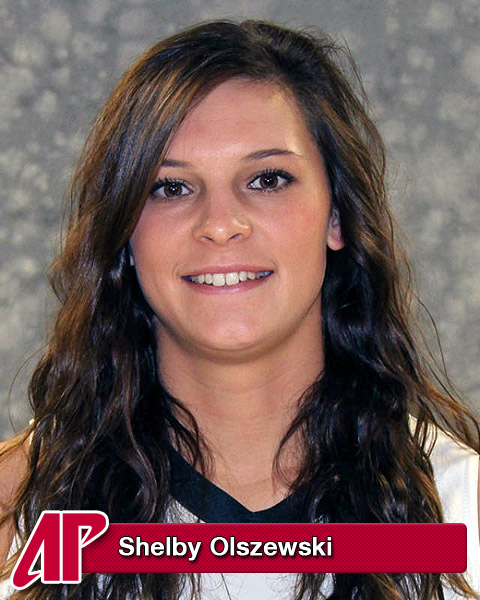 Austin Peay recorded 11 steals against the Redhawks – their fifth double-digit steal outing in their last six games. The Lady Govs forced 17 turnovers, but scored only seven points. Southeast Missouri was more successful with 21 points off 19 APSU turnovers.
Austin Peay was 3-of-17 (17.6 percent) from three-point range and was 6-of-33 (18.1 percent) from beyond the arc in this week's two games (3-of-16 at Murray State, Saturday). Monday's loss was the Lady Govs  fifth-straight at the Dunn Center, its longest home losing streak since the 2007-08 season.
Media Center
Radio: Governors Sports Network (David Loos, play-by-play and Van Stokes, analyst)
Live Stats: www.LetsGoPeay.com
Live Audio: www.LetsGoPeay.com
ipTV: www.OVCDigitalNetwork.com
Head Coaches
Austin Peay – Carrie Daniels (Austin Peay, 1996) is 78-132 (.371) in her seventh season as a head coach at Austin Peay.
Tennessee State – Larry Joe Inman (Austin Peay, 1970) is 8-12 (.400) in his first season at the school and 488-329 (.597) in his 29th season as a head coach.
Series
APSU leads, 31-24 (APSU leads 19-9 in Clarksville) | Streak: TSU, two wins | Daniels vs. TSU: 4-6
Sections
Sports
Topics
APSU, APSU Athletics, APSU Basketball, APSU Dunn Center, APSU Sports, APSU Women's Basketball, Austin Peay State University, Belmont, Carrie Daniels, Clarksville TN, David Loos, Eastern Kentucky, Governors Sports Network, Jacksonville State, Kaitlyn Hill, Kesi Hess, Lady Govs, Larry Joe Inman, Leslie Martinez, Meghan Bussabarger, Morehead State, Murray State, Ohio Valley Conference, OVC, OVC Tournament, Redhawks, Shelby Olszewski, Simone Hopes, Southeast Missouri, Tennessee State, Tennessee Tech, Tiasha Gray, Tigers, UT-Martin, Van Stokes