Austin Peay State University Chamber Singers to tour Nashville and East Tennessee in March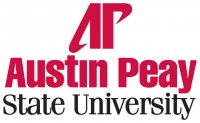 Clarksville, TN – This March, Austin Peay State University's premiere choral ensemble – the Chamber Singers – will showcase their talents in east Tennessee during their 2013 recruiting tour. The group will visit local high schools during the day, and they will perform free concerts each night for members of these local communities.
"We're going to recruit Tennessee's finest by showing them the excellent choral singing we have here at Austin Peay," Dr. Korre Foster, director of choral activities at APSU, said. "Not only will we perform for them, but the high schoolers will get to interact with our students, asking them questions about Clarksville, our campus and college life."The tour will kick off with a concert at 7:00pm on March 7th in the APSU Music/Mass Communication Building's Mabry Concert Hall. The Chamber Singers will then head to Nashville for a performance at Congregation Micah's Friday evening Shabbat service.
"The Chamber Singers will provide the choral music for that service, and the three pieces will be in Hebrew," Foster said. "This offers a worldly experience for our students. They have experienced singing in churches and at Sunday morning services, but the majority have never visited a synagogue."
The program for the other concerts on the tour will include pieces sung in Latin, Swedish, Greek, German, Czech and Russian. Those concerts, which are free and open to the public, will take place at the following locations:
March 9th – Hixson United Methodist Church in Hixson, TN.
March 10th – Reformation Lutheran Church in Greenville.
March 11th – First United Methodist Church in Jefferson City.
For more information on these events or for a list of schools the Chamber Singers will be visiting, contact Foster at fosterk@apsu.edu [1].