Sunday, February 10th | 7:00pm (CT)
Nashville, TN | Bridestone Arena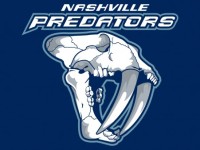 Nashville, TN – The Nashville Predators are coming off a disappointing overtime loss to the Minnesota Wild last night to return to "Smashville" to host the red hot Chicago Blackhawks.

On Saturday night, Paul Gaustad tallied his first regular-season goal in a Predators sweater when he beat Niklas Backstrom midway through the first period – he tallied his first goal for the Predators in Game One of the 2012 Western Conference Quarterfinals against Detroit (April 11th, 2012).

With the goal, Gaustad now has posted three points (1g-2a) in his last three games. He tallied his first multi-point effort (2a) of the season on Tuesday against the Blues – it was his first multi-point game since January 31st, 2012 (1g-2a).

The Portland, OR, native has been the Predators top face-off man this season and ranks among the League's top players in face-off efficiency after winning 60.5 percent (103 of 170) of his face-offs this season, including 48 of 74 draws in Nashville's last three games (64.8 percent).
Extra Time Required Again
The Predators went to extra time for the sixth time through 11 2012-13 games on Saturday at Minnesota, but for the first time in those six, the game was ended before the shootout. Minnesota's Devin Setoguchi scored a power-play goal with 39 seconds remaining in sudden death to drop Nashville to 2-4 in post-third period play. In the two extra-time games prior to Saturday, the Predators claimed shootout decisions, winning January 31st at the Los Angeles Kings and February 2nd at the San Jose Sharks by identical 2-1 scores.

A season ago, Nashville only needed the shootout 10 times (5-5) – tied for eighth fewest times in the League – and didn't reach its fifth shootout of the campaign until Feb. 7th, 2012, game No. 53. In 2011-12, the team didn't need extra time for a sixth time until game No. 28 on December 8th, 2011 against Columbus.

Sunday's game marks the 82nd all-time meeting between the Nashville Predators and Chicago Blackhawks and is the first of five contests between the clubs in 2012-13. After tonight, they don't meet again until April, when they see each other four times in a three-week span (April 1st, 6th, 7th and 19th).

A season ago, the Predators claimed their first outright season series victory over the Blackhawks since 2006-07, posting a 4-1-1 record and outscoring Chicago 25-16. The Predators have claimed four of the last six meetings between the clubs on Bridgestone Arena ice, and has posted a 21-13-6 record all-time against the Hawks at Bridgestone Arena.

Prior to dropping the last meeting of the 2011-12 season by a 5-4 score on March 31st, 2012, the Predators posted a 4-0-1 record against the Hawks, including their largest margin of victory on the season in a 6-1 win on March 25th, 2012. Nashville also won by scores of 5-2 (January 21st), 3-2 (January 24th) and 3-1 (February 14th), while scoring a combined eight goals in its two losses, meaning the Predators averaged 4.2 goals per game against the Blackhawks in 2011-12 with the power play being particularly successful, converting on 6-of-17 attempts (35.3 percent).

David Legwand led all Predators in scoring against Chicago a season ago with nine points (1g-8a) in six games. He has 55 career points (19g-36a) against Chicago – more points and assists than any other player against any team in franchise history.

Patric Hornqvist (4g-3a-7pts, 5gp) and Mike Fisher (2g-4a-6pts, 5gp) also produced at greater than a point per game pace a season ago. Martin Erat has 15 points (6g-9a) in his last 18 games against Chicago.
Nashville Predators Tickets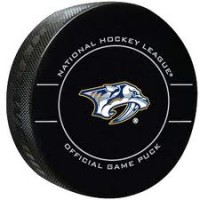 Individual game tickets for the Nashville Predators 2012-13 regular season are on sale now at the Bridgestone Arena box office, through all Ticketmaster outlets, www.Ticketmaster.com, www.nashvillepredators.com and 615.770.7800. Due to the shortened season, ticket inventory will be limited.
Returning this season are the popular Tennessee Lottery $10.00 Gameday Seats where 100 upper-level tickets will be made available for just $10.00 each on the day of the game. These tickets may only be purchased at the Bridgestone Arena box office beginning at 10:00am on the day of each specific game. Limit four per customer.
Sections
Sports
Topics
Blues, Bridgestone Arena, Chicago Blackhawks, David Legwand, Detroit, Devin Setoguchi, Hawks, los angeles, Martin Erat, Mike Fisher, Minnesota Wild, Nashville Predators, Nashvillte TN, Niklas Backstrom, Patric Hornqvist, Pau Gaustad, Portland ORE, Predators, Smashville, western conference quarterfinals