Fort Campbell's 1st Brigade Combat Team Taskmasters maintain traditions in Afghanistan
Written by  Sgt. 1st Class John D. Brown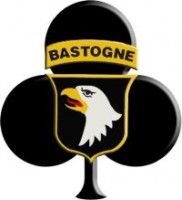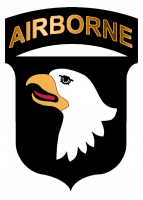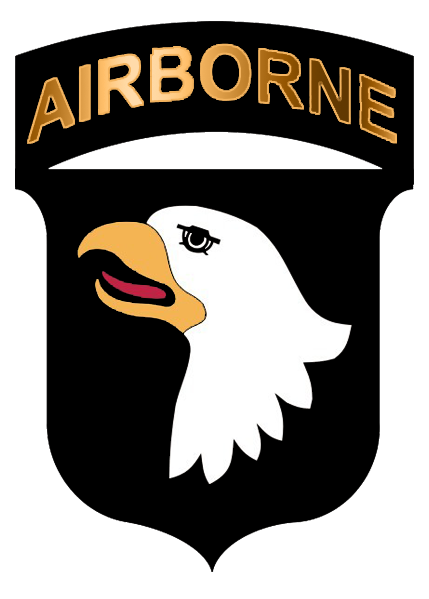 Forward Operating Base Fenty,  Afghanistan – To be called a noncommissioned officer, or NCO, in the U.S. Army means that you have met the requirements set forth by the Army to be promoted to the rank of sergeant and the senior enlisted Soldiers and officers above you have the confidence in your ability to allow you to lead your fellow Soldiers. But that is just the beginning.
On February 6th, at Jalalabad Airfield, Afghanistan, Task Force Taskmaster, 426th Brigade Support Battalion, 1st Brigade Combat Team, 101st Airborne Division, hosted an NCO induction ceremony to welcome 53 newly promoted Soldiers into the corps of NCOs that make up the backbone of the Army.
During the ceremony, Command Sgt. Maj. Carel L. Tate Jr., 2nd Battalion, 320th Field Artillery Regiment, 1st BCT, 101st Abn. Div., told the newly promoted NCOs that, "the Noncommissioned Officer Corp is the most prestigious organization in the world and we have to ensure that you're ready and equipped with the knowledge and tools to execute your duties."
As the guest speaker, Tate explained to the newly inducted NCOs that one of the responsibilities inherent in their position is the right and duty to exercise their authority under Field Manual 7-22.7.
"The key to exercising your General Military Authority is that you must the have guts and the intestinal fortitude to look that specialist in his eyes and tell him to take his hands out of his pocket, or tell that sergeant first class that her M-4 must be carried at the ready position and not slung over her back even though she has an M-9 pistol on her waist, or tell that chief warrant officer to put on his protective eyewear because those glasses won't protect his eyes from a blast, and tell that major to not walk with his DFAC carry-out plate in one hand and coffee in the other because I am suppose to salute you and you are suppose to salute me back, and it's not an option today just because we're deployed," said Tate.
More than a hundred senior NCOs, Soldiers, officers from the U.S. and Afghan army were on hand to congratulate the newly inducted NCOs.
Sgt. Kevin L. Jamison, a patient administration NCO with Charlie Company, 426th BSB, said that during his 10 years in the Army, he had supported several NCO induction ceremonies, but this particular ceremony was unlike any other.
Jamison, from East St. Louis, Ill., said of being inducted into the NCO Corps, "to me, it means that I belong. It's like the Sgt. Maj. telling you personally that it's really official."
Photo Gallery