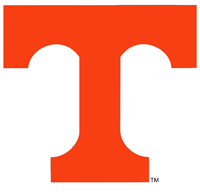 Knoxville, TN – The college basketball world is learning what we've know for years in Clarksville Tennessee. Bashaara Graves is an amazing basketball player. The Lady Vol freshman has been a big reason for much of the success the Tennessee Women's Basketball team has had this year.

Graves was part of outstanding high school program at Clarksville High School and was recruited to Tennessee by the legendary Pat Summitt.

According to an Associated Press report, "The emergence of freshman forward Bashaara Graves has helped the 16th-ranked Lady Vols win five consecutive games in Holly Warlick's debut season as coach. Graves headed into the weekend as the Southeastern Conference's third-leading scorer (15.8) and sixth-leading rebounder (7.8). No other freshman ranked among the conference's top 18 scorers or top 14 rebounders.

Graves isn't the typical newcomer who offers glimpses of potential while also making freshman mistakes. Graves instead has the steady approach of a senior. She has scored in double figures in every game and hasn't wilted under pressure.'

The 6-foot-2 Clarksville native has racked up a team-best nine double-doubles, which is third overall in the SEC, and leads all freshmen in the league in scoring (14.6 ppg) and rebounding (8.7 rpg). She has been honored as SEC Freshman of the Week on four occasions this year, the most any player has been recognized this season.

Among Division I freshmen, Graves is fourth in scoring, sixth in rebounds, and second in field goal percentage (51.2 percent). Her field goal percentage is 35th overall in the nation.

A report in The Daily Beacon put it this way;

"Graves offers more than just skill to the team — she's an individual that brings humor, humility and drive to a program and a team that loves her. With several injuries on the floor, Graves had taken on a role for the team she had never expected."

Graves has scored in double figures in 21 of 24 games this season, and 14 of those instances were more than 15 points. She's also led the team in rebounding 13 times, more than half of the games this season.

Aside from her standout statistics, Graves has came up big for UT in close match ups this season, including making needed free throws in UT's overtime victory at Florida, and scoring the game-winning shot at LSU with .8 seconds left in the game.

So while the rest of the college basketball world is discovering the talents of Bashaara Graves, we've known all along what a special player she really is.



Sections
Sports
Topics
Associated Press, Bashaara Graves, Clarksville High School, Clarksville TN, Division One, holly warlick, Knoxville TN, Lady Vol, Lady Vols, LSU, Pat Summitt, SEC, Southeastern Conference, Tennessee, Tennessee Womens Basketball, The Daily Beacon