Anaheim Ducks vs. Nashville Predators
Saturday, February 16th | 7:00pm (CT)
Nashville, TN | Bridgestone Arena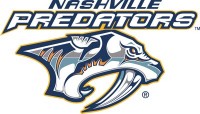 Nashville, TN -  The Nashville Predators hope to extend their winning streak at home Saturday night as the Anaheim Ducks visit "Smashville" at 7:00pm. The Predators are coming off of a 3-0 victory over the Phoenix Coyotes Thursday night.

Nick Spaling tallied his third goal of the season midway through the third period against Phoenix and Nashville is now 17-1-1 when Spaling scores and goal and 31-4-3 when he records a point.

Mike Fisher's goal with 1:44 remaining broke an 11-game goalless streak.  He did not go more than nine games with scoring in 2011-12 and Matt Halischuk posted his first point of the season with his assist on Spaling's goal.

Ryan Ellis has points in back-to-back games with his assist on Fisher's goal while Shea Weber moved into sole possession of fifth place on the Predators career scoring list with an assist on Gabriel Bourque's game winner.

Nashville outshot an opponent for just the second time this season (29-19).  The other occurrence came on opening night as the Predators out-shot the Blue Jackets (34-28).

Eight players had multiple shots on goal. The Predators held the opposition to less than 20 shots for the first time since March 8th, 2012 vs. the Colorado Avalanche and Nashville's record on Valentine's Day improved to 5‐1‐0.

For the second time in his career, Pekka Rinne has recorded shutouts in back-to-back games.  Going back to last Thursday's 3-0 win over the Los Angeles Kings, he's notched three shutouts in his last four starts.

The last time the Predators had shutouts in consecutive games was December 11th, 2010 vs. the Florida Panthers  (3-0) and December 13th, 2010 vs. the New York Islanders (5-0) with Anders Lindback being the goalie of record.

Rinne's back-to-back whitewashes came March 18th, 2010 against the Minnesota Wild (5-0) and March 20th, 2010 vs. the Columbus Blue Jackets (1-0 OT).  The Kempele, Finland native has not allowed a goal in his last 137:41, which is 11:23 shy of his personal best (149:04 from March 16-21, 2010).  His career high is also the second-longest shutout streak in team history.

Rinne's three shutouts this season lead the League, and his total of 28 since the start of the 2008-09 season is also tops among netminders.  He's also tied for fourth in save percentage (.922), is fifth in goals-against average (2.33), and is tied for sixth in wins (143) since his rookie season in 2008-09.

Going back seven starts to January 31st, Rinne is 6-1-0 with a 0.83 goals-against average and a .968 save percentage.  Overall, Rinne ranks third in goals-against average (1.61), fourth in save percentage (.938) among goaltenders with more than three starts, in addition to being tied for fifth in wins (6) and second in minutes played (746:30).

Saturday  marks Anaheim's only visit to Nashville in 2012-13, the second of three games the Ducks and Predators will play this season.  In their first meeting on January 26th – Nashville's third game of a seven-game road trip – Brandon Yip put the Predators on the board at 1:52 of the first, and David Legwand pitched in a third-period marker as the Predators earned a point against the Ducks for the seventh consecutive game dating back to January 5th, 2011.

Patric Hornqvist – who was injured when the Ducks and Predators played on January 26th – led the Predators in scoring against the Ducks last season with five points (2g-3a) in four games, and in 16 career games against the Ducks, he has 14 points (6g-8a).  Paul Gaustad has five points (1g-4a) in eight career games against Anaheim, while Sergei Kostitsyn has five points (3g-2a) in nine career games.

The Ducks are one of two teams (along with the St. Louis Blues) that Rinne has played at least 10 games against and has a goals-against average of less than 2.00.  In 14 games, he has a 9-2-3 record with a 1.94 goals-against average and a .931 save percentage… Jonathon Blum was the first California-born and raised player to be selected in the first round of the NHL Entry Draft.  The Rancho Santa Margarita native grew up going to Ducks games.

Pekka Rinne's strong numbers have enabled Nashville's team defense to rise to the top of the NHL as well.  The Predators have garnered points in 11 of their first 14 games of 2012-13 – every game in which they've scored a goal – thanks to a defense that has allowed just allowed 23 goals for an average of 1.64, lowest in the League.

Only 14 of those goals have been scored at even strength – the second lowest total in the League – while the penalty kill has successfully extinguished 38-of-43 opportunities against (88.4 percent) in the last 10 games and 15 straight on home ice dating back to January 21st vs. St. Louis.  Overall, the penalty kill has risen to seventh in the League (85.2 percent).

Much of the defensive success has been accomplished by limiting the shots Nashville goaltenders face.  The Predators have blocked an NHL-high 228 shots this season, led by Scott Hannan's 32, which are tied for 10th in the League.  Kevin Klein (T-17th, 29) also ranks among the League leaders, while Mike Fisher is first in the League in blocks (24) among NHL forwards.



Sections
Sports
Topics
Anaheim Ducks, Anders Lindback, Blue Jackets, Brandon Yip, California, Colorado, Colorado Avalanche, Columbus, Columbus Blue Jackets, David Legwand, Ducks, Florida, Gabriel Bourque, Jonathon Blum, kempele finland, Kevin Klein, Los Angeles Kings, Matt Halischuk, Mike Fisher, Minnesota, Minnesota Wild, Nashville Predators, Nashville TN, National Hockey Leage, New York Islanders, NHL, NHL Entry Draft, Nick Spaling, Patric Hornqvist, Paul Gaustad, Penalty Kill, Phoenix Coyotes, Predators, Rancho Santa Margarita, Ryan Ellis, Scott Hannan, Sergei Kostitsyn, Shea Weber, Smashville, St. Louis, St. Louis Blues, Valentine's Day