Special Weather Statement In Effect ... [Click here for more information]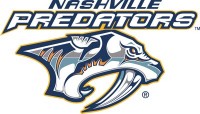 Nashville, TN -  The Nashville Predators lost in a shoot-out to the Anaheim Ducks 3-2 in front of another sell-out crowd at Bridgestone Arena.  Nick Bonino and Corey Perry scored to lift the Ducks past Nashville for the victory.

This was Anaheim's fourth straight victory and eighth win in it's last nine games, and puts an end to Nashville's three game winning streak. In the tiebreaker, Anaheim goaltender Viktor Fasth allowed just one of three Nashville shooters to score.  He improved to 8-0-0 on the season, with four of those victories coming in shootouts.

Nashville goalie Pekka Rinne stopped one of Anaheim's three shootout attempts.

David Legwand scored the game's first goal at 13:31 of the opening period when he slapped home a rebound of defenseman Jonathon Blum's shot from the point.

Anaheim's Matt Beleskey pulled the Ducks even at 1 at the 17:25 mark in the first.  As Beleskey was skating through the slot, Perry hit him with a pass, and Beleskey beat Rinne high for his third goal of the season.  The goal was the first puck to get by Rinne in his last 155:06 of action, a personal best.

The Predators took the lead once again at 9:31 when Shea Weber scored his first goal of the season beating Fasth with a wrist shot from the right point.  Weber's goal came just after Nashville killed off an Anaheim two-man advantage of 1:54 following successive delay of game penalties assessed to Rinne and defenseman Hal Gill.

The Ducks drew even at 16:08 of the second period on Patrick Maroon's first career goal.  Kyle Palmieri had the puck on the left boards and threw it in front, where Maroon tipped it by Rinne.

The announced crowd was 17,322 and was the 20th consecutive sell-out for the Predators.
Predators Coach Barry Trotz
On the fact that in most cases, two goals is enough, but tonight, the Predators came up short…

They were a good team. They capitalized on the first chance. Corey Perry on the middle of ice there and we did not do a good job defensively picking that player up. They do a lot of net cycles and we did not seal a guy behind the net, which is part of our job, so therefore he was free and made a great pass; he's got those great hands and Beleskey was able to find a twine.

The second one was a little bit of loose coverage and threw a puck back to the net and their guy got interior position on us and redirect enough to go in. Two little mistakes and they end up in the net. We had plenty of chances. We had close to thirty scoring chances tonight. We came out in the first period, had lots of good zone time. We were putting pucks in the blue paint, creating secondary chances second period – real huge penalty kill, 5‐on‐3. You could see the momentum change.

Once we killed that penalty off, we scored right away. They obviously got a goal late from the young kid Maroon and then in the third period we had some chances and we weren't able to capitalize. I would say if there was any failure today it was more on the powerplay. I think at the start of the third and in overtime we weren't able to capitalize.

The first goal we scored had a lot to do with our powerplay because we had the zone time and we scored about ten seconds after the penalty was over. When it gets to a shootout, anything could happen.

On the importance of Shea Weber's goal on his confidence…

I think he had eight shots after two periods. He has a lot better shots. Sometimes when you are trying to score you are teeing it up and you are shooting it's not going in. They are blocking it or it's the missing the net. Sometimes you get it through. His wrist shot is sometimes as hard as a lot of people's slapshots.

Hopefully that opens the gates. It's not critical; he scored today. When he scores one, they start to come.

From his standpoint it's not that important. Hopefully it will give him some good karma.
Next Game
The Nashville Predators are back on the road Monday, February 18th to face the Colorado Avalanche at the Pepsi Center. The puck drops at 2:00pm.
Box Score
Ducks 3 – 2 Predators
Saturday, February 16th, 2013
| | | | | | | |
| --- | --- | --- | --- | --- | --- | --- |
| FINAL SO | 1 | 2 | 3 | OT | SO | T |
| Anaheim Ducks | 1 | 1 | 0 | 0 | 1 (2-3) | 3 |
| Nashville Predators | 1 | 1 | 0 | 0 | 0 (1-3) | 2 |
Scoring Summary
1st Period
13:31
NSH
David Legwand (3) Snap Shot – Assists: J. Blum (3) & C. Wilson (6)
17:25
ANA
Matt Beleskey (3) Snap Shot – Assists: C. Perry (7) & B. Allen (2)
2nd Period
09:31
NSH
Shea Weber (1) Wrist Shot – Assists: R. Josi (2) & S. Kostitsyn (3)
16:08
ANA
Patrick Maroon (1) Tip-In – Assists: K. Palmieri (2) & F. Beauchemin (5)
3rd Period
none
OT Period
none
Shootout
Penalty Summary
1st Period
11:17
ANA
Sheldon Souray : Hi-sticking – 2 min
14:30
ANA
Sheldon Souray : Hi-sticking – 2 min
19:55
ANA
Corey Perry : Holding – 2 min
2nd Period
06:55
NSH
Pekka Rinne served by Gabriel Bourque : Delaying Game-Ill. play goalie – 2 min
07:01
NSH
Hal Gill : Delaying Game-Puck over glass – 2 min
20:00
ANA
Saku Koivu : Hooking – 2 min
3rd Period
19:32
ANA
Bobby Ryan : Too many men/ice – bench – 2 min
OT Period
none
Shots on Goal
| | | | | | |
| --- | --- | --- | --- | --- | --- |
| | 1st | 2nd | 3rd | OT | T |
| Anaheim Ducks | 6 | 9 | 5 | 2 | 22 |
| Nashville Predators | 14 | 9 | 9 | 2 | 34 |
Saves
Sections
Sports
Topics
Anaheim, Anaheim Ducks, Barry Trotz, Bridgestone Arena, Colorado Avalanche, Corey Perry, David Legwand, Ducks, hal gill, Jonathon Blum, Kyle Palmieri, Matt Beleskey, Nashville Predators, Nashville TN, National Hockey League, NHL, Nick Bonino, Patrick Maroons, Pekka Rinne, Pepsi Center, Shea Weber, Viktor Fasth