Washington, D.C. –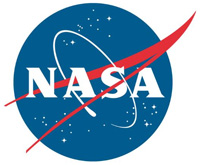 New information provided by a worldwide network of sensors has allowed scientists to refine their estimates for the size of the object that entered that atmosphere and disintegrated in the skies over Chelyabinsk, Russia, at 7:20:26pm PST, or 10:20:26pm EST on February 14th (3:20:26 UTC on February 15th).
The estimated size of the object, prior to entering Earth's atmosphere, has been revised upward from 49 feet (15 meters) to 55 feet (17 meters), and its estimated mass has increased from 7,000 to 10,000 tons. Also, the estimate for energy released during the event has increased by 30 kilotons to nearly 500 kilotons of energy released.
«Read the rest of this article»
APSU Sports: Austin Peay Men's Baseball

Clarksville, TN – Starting pitcher Lee Ridenhour struck out seven batters over seven innings and catcher P.J. Torres hit for three parts of the cycle as Austin Peay State University's baseball team opened the 2013 campaign with a 4-2 victory against Iowa, Friday afternoon at Raymond C. Hand Park.
«Read the rest of this article»