Nashville Predators vs. Colorado Avalanche
Monday, February 18th | 2:00pm (CT)
Denver, CO | Pepsi Center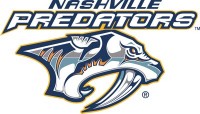 Nashville, TN -  Monday afternoon marks the first of three games between the Nashville Predators and the Colorado Avalanche, with both games at the Pepsi Center being matinees, and the contest at Bridgestone Arena coming April 2nd.
Nashville has swept the season series from Avalanche each of the last two seasons, outscoring Colorado 17-6 in four games in 2011-12 and 17-8 in four games in 2010-11.  The Predators also won the final game between the clubs in 2009-10, meaning their current win streak against Colorado sits at nine overall, and four in Denver, CO.
Last Time Out
Nashville needed extra time to determine a winner for the eighth time in 15 games on Saturday vs. the Anaheim Ducks, the highest total in the League.  Two have been decided in overtime – with the Predators splitting those games – while six more have gone to a shootout.
Nashville has posted a 2-4 record in those contests. A season ago, Nashville only needed the shootout 10 times (5-5) – tied for eighth fewest times in the League – and didn't reach its sixth shootout of the campaign until February 11th, 2012, game No. 56.  The team didn't need extra time for an eighth time until game No. 37 on December 28th, 2011 against the Minnesota Wild.
David Legwand tallied his third goal of the season 13:31 into the opening frame.  He has two points (1g-1a) in his last three outings. With Legwand's marker, Nashville has now scored first in 11 of its 15 games, garnering a point in each of those contests (6-0-5).  Sergei Kostitsyn recorded his 100th career assist on Shea Weber's second period goal.  Craig Smith was the only Predator to tally in the shootout.   He has now scored on three of five attempts this season to lead the team.
Nashville won the face-off battle 37-26 (58.7 percent).  The Predators were led by Paul Gaustad won went 11-for-15 in the face-off circle (69 percent).  He ranks second in the League this season with a 62.3 percent success rate on draws.   Mike Fisher also won more than 65 percent of his face-offs in the contest (13-of-19; 68 percent).   Martin Erat recorded 24:12 of ice time – his highest regular-season ice time since March 4th, 2007, when he recorded 26:12 against Anaheim.
Shea Weber blocked a game-high five shots on the night and the Predators out shot their opponent for a second straight game (34-22), and for the third time this season.  It was the second time the team has posted 30 or more shots on goal in a game in 2012-13.
On Monday, the Predators will start their third of nine sets of back-to-backs in 2012-13.  Six times the Predators will play one game at home and one on the road (or vice versa), twice they'll hit Bridgestone Arena ice on back-to-back days, and on one occasion will play two road games in two nights.  A season ago, Nashville was 8-3-0 on the front-end of back-to-backs, and 5-6-0 on the back end.
In the Predators' first set of back-to-backs this season on January 21st-22nd, they dropped a 4-3 shootout decision on home ice to the St. Louis Blues before downing the Wild in St. Paul, 3-1, the following evening.  In their second set February 9th-10th, they fell at Minnesota in overtime, 2-1, then returned home and dropped a 3-0 decision to the Chicago Blackhawks.
Monday afternoon marks the first of three afternoon games the Nashville Predators will play in 2012-13 . They'll also play at 1:00pm MT in Denver on March 30th, and host Chicago at 2:00pm CT on April 6th. Since the start of the 2003-04 campaign, Nashville has a 22-7-8 record in matinees.
This is also the seventh time in franchise history the Predators have played on Presidents Day.  They've posted a 3-3-0 record the previous six times playing on the third Monday of February.  The last two wins on this day came courtesy of two-goal efforts by Scott Hartnell in a 4-1 win against Phoenix in 2007, and Michigan State University alum Rem Murray in a 5-1 win against Boston in 2003.
Despite taking the shootout loss on Saturday vs. Anaheim, Pekka Rinne's numbers the last eight games have been stellar – he is 6-1-1 with a 0.97 goals-against average and a .962 save percentage. And though it ended on Saturday, Rinne posted a shutout streak of 155:06 from February 10th-16th, a personal best and the second longest in franchise history.
Rinne's strong numbers have enabled Nashville's team defense to rise to the top of the NHL as well. The Predators have garnered points in 12 of their first 15 games of 2012-13 – every game in which they've scored a goal – thanks to a defense that has allowed just allowed 25 non-shootout goals for an average of 1.67, lowest in the League.  Only 16 of those goals have been scored at even strength – the second lowest total in the League – while the penalty kill has successfully extinguished 40-of-45 opportunities against (88.9 percent) in the last 10 games to rise to seventh in the League (85.7 percent).