APSU Sports: Austin Peay Women's Basketball

Charleston, IL – A big Eastern Illinois run put Austin Peay State University women's basketball team behind in the first half, and a second-half scoring drought finished the Lady Govs off in an 88-59 defeat at Lantz Arena, Monday.
«Read the rest of this article»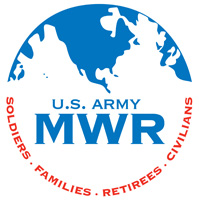 Fort Campbell, KY – Dale Wayrynen Recreation Center (D.W. Rec) has just what you need to get your Family out of the house on these cold days!
They start the month off with a Post Wide Dominos Tournament on March 3rd at 2:00pm. This tournament is open to all eligible MWR users. The top three finishers will receive a trophy.
On March 10th, at 2:00pm the Dale Wayrynen Community Recreation Center will host a NBA2K13 Video Game Tournament on Xbox 360. This video game tournament is open to all eligible MWR users. All those who are under 18 must be accompanied by a parent the entire time they are in the facility. Trophies will be awarded to the top three finishers. «Read the rest of this article»
Denver, CO – The Nashville Predators lost to the Colorado Avalanche in a President's Day matinee, 6-5 after pulling starting goalie Chris Mason in the second period.
Aaron Palushaj put the Avalanche on the board 3:43 into the first period when his wrist shot trickled past Mason, after bouncing off of the goalie's skate. Colorado scored again at the 9:30 mark when Tyson Barrie netted a slap shot to make it 2-0.
Nashville got on the scoreboard at 17:20 when Sergei Kostitsyn slapped a wrist shot into the net to make it 2-1. The first period ended with that score. «Read the rest of this article»
Operations director from Domaine de Chantilly, France, among the free presenters

Nashville, TN – The endless variety of plants and designs found in gardens around the world will be celebrated at the 24th annual Nashville Lawn & Garden Show on Thursday, February 28th, through Sunday, March 3rd, 2013, at the Tennessee State Fairgrounds.
The theme for this year's show is Jardins du Soleil, French for 'Gardens of the Sun', and will feature gardens of internationally inspired designs.
«Read the rest of this article»
Austin Peay Governors vs. Middle Tennessee
Tuesday, February 19th, 2013 | 3:00pm (CT)
Murfreesboro, TN | Reese Smith Jr. Field (2,600)

Clarksville, TN – Austin Peay's baseball team opens the road portion of its 2013 slate when it meets Middle Tennessee in a 3:00pm, Tuesday contest at Reese Smith Jr. Field.
It is one of just two road games in the Govs' first 17 outings to begin the season.
«Read the rest of this article»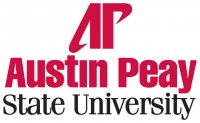 Clarksville, TN – The spring semester at Austin Peay State University started only a month ago, but several students in the school's College of Science and Mathematics and College of Behavioral and Health Sciences have wasted no time in finding ways to excel.
Most recently, three of those colleges' top students were invited to present their research at the 2013 National Conference on Undergraduate Research in La Crosee, WI. «Read the rest of this article»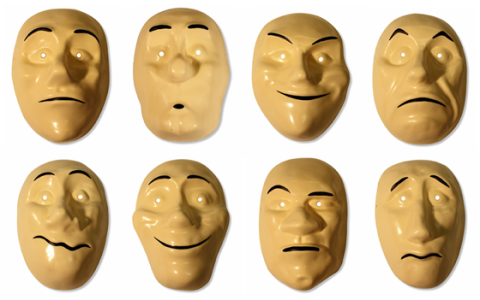 Most people don't realize who they really are. Most of us think of who we are at this very moment, not who we were created to be.
Adults, young and old alike, initially define their worth based on what they do for income. Their view of self-worth usually branches out from there, as that is easy to do, limiting who they are from the world's eyes, escaping having to define who they really want to be. This may come from past failures and unfulfilled desires. «Read the rest of this article»
Gone But Not Forgotten Event to be Held in Camden, Tennessee
Nashville, TN – Some of Country's biggest stars are coming out to honor three music icons who helped shape their careers and who brought country music to mainstream America. Bill Anderson, Jean Shepard, Mandy Barnett, The Grascals and The American Three are among the celebrities set to perform at Gone But Not Forgotten.
In March of 1963, the world lost Grand Ole Opry greats Cowboy Copas, Patsy Cline and Hawkshaw Hawkins, along with their pilot, Randy Hughes.
«Read the rest of this article»
APSU Sports: Austin Peay Men's Basketball

Clarksville, TN – A day later and freshman center Chris Horton is Austin Peay State University's single-season record holder for blocked shots.
Horton entered Saturday night's contest with SIU Edwardsville needing six blocked shots to break Josh Lewis' 2003-04 record of 83 blocks.
«Read the rest of this article»
Clarksville, TN – George Nishimura was born of Japanese parents on February 25th, 1923, in Hawaii. His father came to work in the sugar cane fields, as so many Japanese men had done before him.   When the Japanese bombed Pearl Harbor, George was eighteen years old.  He would watch the second wave of attack and wonder, "What has happened?"
Thousands of Japanese-Americans volunteered to join the United States Army after the attack. President Roosevelt approved the formation of a separate unit comprised of these Japanese-Americans, also known as "Nisei," or second generation, to be known as the 442nd Regimental Combat Team. «Read the rest of this article»