Austin Peay Governors vs. Middle Tennessee
Tuesday, February 19th, 2013 | 3:00pm (CT)
Murfreesboro, TN | Reese Smith Jr. Field (2,600)

Clarksville, TN – Austin Peay's baseball team opens the road portion of its 2013 slate when it meets Middle Tennessee in a 3:00pm, Tuesday contest at Reese Smith Jr. Field.

It is one of just two road games in the Govs' first 17 outings to begin the season.

Austin Peay and Middle Tennessee each won their season-opening series, last weekend. The Govs won two of three from Big Ten foe Iowa, grabbing the Friday and Sunday affairs.

The Blue Raiders took the first two games of its series with Mid-American Conference member Ball State before dropping the Sunday finale.
Governors Quick Hits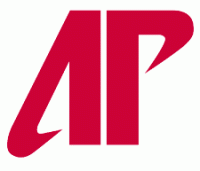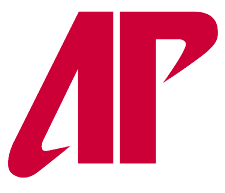 Austin Peay opened 2013 with a 2-1 series victory against Iowa, it fourth straight series victory dating back to last season. Junior starter Luke Ridenhour set the tone in Friday's win, allowing one hit, not allowing a walk and striking out seven over seven innings to win his Govs debut. Junior starter A.J. Gaura picked up Sunday's win after scattering seven hits, walking none and striking out seven over 6.1 innings.
Sophomore outfielder Dylan Riner led the Govs offense with a 6-for-9, 3 RBI performance on the weekend. He was joined by junior outfielder Rolando Gautier (3-for-9) as the only Govs to record a hit in each game of the series.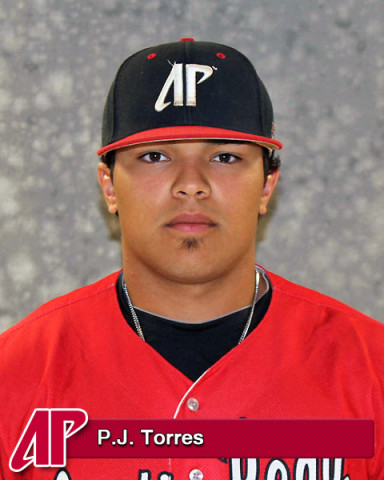 Junior catcher P.J. Torres (4-for-8 in series), senior outfielder Cody Hudson (4-for-10 in series) and Riner each had a three-hit game during the weekend.
Junior second baseman Jordan Hankins was hit by a pitch three times and finished the weekend 1-for-9 at the plate. Senior shortstop Reed Harper hit his first home run in 29 games, Sunday, and finished 2-for-11 in the series.
Austin Peay posted a 40-24 record last season and won a share of its second straight Ohio Valley Conference regular-season title with a 19-7 league mark. APSU won a second straight OVC Tournament crown despite losing its opening game.
The Govs were seeded in the NCAA Tournament's Eugene Regional and, after a tourney-opening 6-5 loss to host Oregon, APSU shutout both Indiana State and Cal State Fullerton before falling to Oregon in the regional final.
The Middle Tennessee Blue Raiders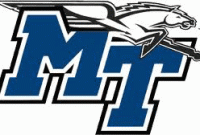 Middle Tennessee began its 2013 campaign with a 2-1 series victory against Ball State. Senior shortstop Ryan Ford senior second baseman Johnny Thomas each had five hits to pace and the Blue Raiders offense which posted 23 hits (.245 average) on the weekend. Thomas also had a team-best three RBI in the series.
MTSU senior starting pitcher Hunter Adkins picked up Friday's season-opening win after throwing eight shutout innings, allowing four hits and two walks while striking out seven… senior reliever Joey McClung picked up Saturday's win after the Blue Raiders used a six-run seventh inning to rally for the 11-6 win.
MTSU returns an impressive 30 letterwinners from last season's squad that posted a 31-28 overall record and finished seventh in the Sun Belt race at 14-16. Among those returnees are 14 pitchers and six defensive starters.
Govs Ranked No. 22 In Mid-Major Poll
Austin Peay remains ranked No. 22 in the CollegeBaseballDaily.com Mid-Major Top 25 Poll. The group around the Govs includes No. 20 Notre Dame, No. 21 Elon, No. 23 Pittsburgh and No. 24 Georgia Southern. Belmont continues to receive votes in this week's poll and was the second team listed outside the top 25.
Govs In Hostile Territory
The Govs have not fared as well as the visitor since 2000, winning just 45.0 percent (145-177 record) of the time in true road contests. Austin Peay has just five .500-or-better road campaigns in the last 11 seasons. Four of their OVC Championships (2004, '05, '07, '11 and '12) came in years with .500-or-better road records. The Govs other championship (2003) came when they posted a 9-10-1 record on the road.
Probable Starting Pitchers
Date
Start
Austin Peay Starter


Opponent Starter

Tuesday,
3:00pm.
LHP Zach Hall (Jr., 0-0, 0.00 ERA)RHP Garrett Ring (Fr., 0-0, 0.00 ERA)
Media Center
Live Stats: www.GoBlueRaiders.com
Twitter Updates: @APSUBaseball
Game Notes
Series: MTSU leads, 127-70
Streak: MTSU, one win
McClure vs. MTSU: 23-47
Sections
News
Topics
A.J. Gaura, APSU, APSU Athletics, APSU Baseball, APSU Men's Baseball, APSU Sports, Austin Peay State University, Ball State, Belmont, Blue Raiders, Cal State Fullerton, Clarksville TN, Cody Hudson, Dylan Riner, Elon, Eugene Regional, Garrett Ring, Georgia Southern, Governors, Govs, Hunter Adkins, Indiana State, Iowa, Joey McClung, Johnny Thomas, Jordan Hankins, Luke Ridenhour, Middle Tennessee, Murfreesboro TN, NCAA tournament, Notre Dame, Ohio Valley Conference, Oregon, OVC, OVC Championships, OVC Tournament, P.J. Torres, Pittsburgh, Reed Harper, Reese Smith Jr. Field, Rolando Gautier, Ryan Ford, Sun Belt Conference, Zach Hall