Washington, D.C. – If you make a mistake on your tax return, it can take longer to process, which in turn, may delay your refund.
Preparing your return on a computer and e-filing it will significantly reduce the chance of errors, but even then it's still important that you input the correct information. «Read the rest of this article»
Written by Whitney Clavin
NASA's Jet Propulsion Laboratory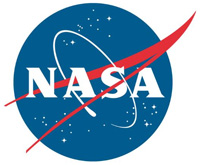 Pasadena, CA – The European Space Agency (ESA) has selected three NASA-nominated science teams to participate in their planned Euclid mission, including one team led by NASA's Jet Propulsion Laboratory in Pasadena, CA.
NASA is a partner in the Euclid mission, a space telescope designed to probe the mysteries of dark energy and dark matter. Euclid is currently scheduled to launch in 2020.
«Read the rest of this article»