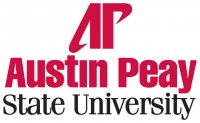 Clarksville, TN – On Friday, March 1st, 2013 there will be a Poetry Reading by Blas Falconer at Austin Peay State University, The reading will start at 8:00pm at the Morgan University Center.
Poet and editor Blas Falconer will read from his new collection of poems, The Foundling Wheel (Four Way Books, 2012).
He is the author of two previous poetry books and co-editor of two essay collections, Mentor and Muse: Essays from Poets to Poets (2010) and The Other Latin@: Writing Against a Singular Identity (2011), which was a finalist for Foreword Magazine's Book of the Year Award.
A two-time recipient of an Academy of American Poets Prize, his other awards and honors include a fellowship in literature from the NEA and the 2009 Mauren Egen Writers Exchange Award. Falconer is an associate professor of English at Austin Peay State University and the poetry editor of Zone 3 Press.