Clarksville, TN – The deadline to reserve tickets to the 3rd Annual Clarksville Sports Legends Award Coaches' Banquet is approaching!
Tickets must be reserved no later than Friday, February 22nd to attend this year's banquet, to be held Thursday, February 28th at 6:30pm at Freedom Point at Liberty Park, as we honor the coaches of 2012.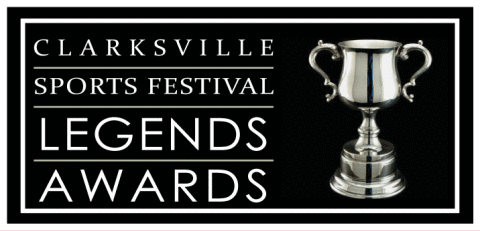 Any coaches who were actively coaching in the Clarksville-Montgomery County area in 2012 are invited to visit the Clarksville Parks and Recreation website [1] to reserve their ticket online, or stop by the Clarksville Parks and Recreation Office, located at 102 Public Square, to reserve a ticket for this free event. Because of space limitations, only 120 tickets are available, so be sure and get your ticket today!
This year's banquet, which will once again honor all coaches in the Clarksville-Montgomery County area, will feature former Vanderbilt standout and current record-holder, Barry Booker.
Booker is a graduate of Vanderbilt University with a B. A. in Economics. As a member of the Commodores' basketball team he helped the Commodores coached by C. M. Newton to back-to-back NCAA Tournament appearances. Booker was a starting guard for three years earning Academic All-SEC Honors and he was named the University's Most Outstanding Student-Athlete his senior year. He still holds the University and SEC all-time career three-point shooting percentage record — 46%.
Booker has worked as an Analyst for SEC basketball broadcasts since 1993. In recent years, he has worked as a Commentator for the SEC Network, ESPNU, CBS Sports, and various media outlets.
For more details on the Clarksville Sports Legends Award and Coaches' Banquet, please contact the Clarksville Parks and Recreation Office at 645-7476 or visit www.cityofclarksville.com/legends. [2]