Nashville Predators take on the Vancouver Canucks at Bridgestone Arena Friday night
Vancouver Canucks vs. Nashville Predators
Friday, February 22nd, 2013 | 7:00pm (CT)
Nashville, TN | Bridgestone Arena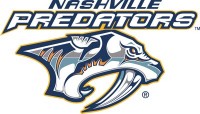 Nashville, TN – The Nashville Predators will host the Vancouver Canucks at the Bridgestone Arena, Friday night, at 7:00pm. The Predators are coming off an over-time victory against the Detroit Red Wings on Tuesday night, 4-3.
Craig Smith opened the scoring for Nashville his first goal of the season on the power play at 5:01 of the first period. It was his first marker since April 7th, 2012 at the Colorado Avalanche.
The Predators have now scored first 11 times in 2012‐13, earning a point in each of those games (6‐0‐5). Gabriel Bourque posted his second goal in four games. Nashville is now 4-0-0 when he scores this season. Scott Hannan recorded his first point as a Predator with his assist on Bourque's goal.
Mike Fisher has four points (2g-2a) in his last four games after notching the secondary assist on Bourque's goal. Roman Josi fired home his first goal of the year at the 12:54 mark of the final frame. Josi lead all Predators in ice time for the second consecutive game (23:55), marking only the third time in 17 games that Shea Weber has not lead the team. Sergei Kostitsyn extended his points streak to three games (1g‐3a) with his assist on Weber's OT winner.
The Predators power-play unit was successful for the third time in four games (1-6). Eight different skaters have now scored on the power play for Nashville. Nashville improved to 3‐0‐1 when leading after two periods, and 6‐3‐3 when being outshot (29-26).
The Predators have gone to overtime or a shootout in an NHL-high nine of their first 17 games in 2012-13, with Tuesday's sudden-death goal by Shea Weber improving the club's record to 4-5 in those nine games. Three of the nine have been decided with an overtime goal (2-1 record), while six have gone to a shootout (2-4 record) . Last season, Nashville needed extra time on 16 occasions in 82 games, tied for the third fewest in the NHL. The Predators didn't go beyond 60 minutes for the ninth time in 2011-12 until game No. 38 on Dec. 30th at St. Louis.
The Predators start their fourth of nine sets of back-to-backs in 2012-13 on Friday; they are 0-1-2 on the front end and 2-1-0 on the back end of two-games-in-two-nights scenarios to this point. Six times the Predators will play one game at home and one on the road (or vice versa), twice they'll hit Bridgestone Arena ice on back-to-back days, and on one occasion will play two road games in two nights.
A season ago, Nashville was 8-3-0 on the front-end of back-to-backs, and 5-6-0 on the back end.
About Friday Nights Match
The Nashville Predators and Vancouver Canucks hook up for their first of three 2012-13 matchups Friday night at the Bridgestone Arena. A season ago, the Predators posted their best point total against the Canucks in five seasons, going 2-1-1 (5pts). Their first of the two wins came on December 1st, 2011, when both Colin Wilson (1g-2a) and Craig Smith (3a) had three-point performances and Mike Fisher scored his second goal with just 1:16 remaining as the Predators rallied from a 5-3 deficit to win 6-5 at Rogers Arena.
The second win came in the most recent clash on February 21st, 2012 by a 3-1 score with Sergei Kostitsyn scoring the game-winning goal while shorthanded and Pekka Rinne stopping 32-of-33 shots at Bridgestone Arena. The Predators collected a point in the other game at Nashville, falling 4-3 in a shootout on Feb. 7th. Four of Nashville's 13 goals in last season's slate came while on the power play – the unit went 4 for 14 (28.6 percent).
Mike Fisher led all scorers against Vancouver last season with six points (4g-2a) in three games. In 19 career games against the Canucks, he has 10 goals and 14 points. Wilson (2g-3a in 4gp), Martin Erat (5a in 3gp) and David Legwand (2g-2a in 4gp) all produced at a point-per-game pace or greater against Vancouver in 2011-12. In 35 career games against the Canucks, Erat has 29 points (8g-21a), including his most recent of two career hat tricks, and third career four-point games (3g-1a) on December 8th, 2009.
Pekka Rinne picked up his seventh win of the season in Tuesday's 4-3 overtime win against Detroit, stopping 26-of-29 shots. In his last 10 appearances going back to January 31st, Rinne's numbers are the best in the League – he is 7-1-1 with a 1.13 goals-against average and a .955 save percentage. He also has three shutouts – tied for first in the League – in his last six starts: a 32-save effort in a 3-0 win on February 7th vs. Los Angeles, a 25-save whitewash in a 1-0 overtime win on February 12th vs. San Jose, and a 19-save performance in a 3-0 win on February 14th against Phoenix.
The Kempele, Finland native has 28 since the start of the 2008-09 season, tops among netminders, while his goals-against average (2.31) and save percentage (.922) rank among the Top Five since then. Overall in 2012-13, Rinne ranks third in goals-against average (1.67) and is tied for second in save percentage (.935) among starting goaltenders, in addition to his win total being tied for fifth and his 896:15 leading all goalies.
Nashville has been one of the League's best teams on home ice since the beginning of the 2005-06 season, compiling 185 home victories, tied with Vancouver for the third most in the League during that span. The Predators are 4-1-3 at Bridgestone Arena in 2012-13. Nashville is the only team in the NHL to post at least 23 home victories in seven consecutive seasons.
The Predators have sold out a franchise-record 21 games dating back to March 6th, 2012 vs. L.A. Last season, the Predators sold out a franchise record 25 games and averaged 16,690 fans, the highest average attendance in a single season. The team sold out all five 2012 playoff games, and the first eight games of 2012-13 to bring the streak to 21.