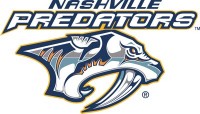 Nashville, TN – The Nashville Predators over-came a two goal deficit to beat the Dallas Stars 5-4 at the Bridgestone Arena in front of another sold-out crowd. It was Roman Josi who scored his second goal of the night just seconds into the extra period for the win.

The winner helped the Nashville Predators end a two-game losing streak as the Predators played their 10th overtime game of the season.

Mike Fisher and Craig Smith along with Patric Hornqvist each scored goals for the Predators, so finding some offense was a positive thing for Nashville. The last two losses had been shutouts, and the Predators ended their scoring drought at 133:43 after threatening a franchise worst drought that had reached 176:18 on February 13th in an overtime win over San Jose.

Nashville had lost four of it's past five games and needed a win before hitting the road for a West Coast swing, beginning with Anaheim on Wednesday night.

Dallas got goales from Rookie Matt Fraser and Reilly Smith scored 25 seconds apart just two minutes into the second period. Vern Fiddler and Eriksson each had a power-play goal as the Stars matched their season high within the first 9:21 of the period.

Michael Ryder had three assists.

Coach Barry Trotz called a time-out after the back to back goals by Dallas, and Josi responded with a goal to tie the game at 2.

The Predators cut into the lead when they got a 5-on3 power play for 1:21, when Eric Nystrom was called for fighting and unsportsmanlike conduct. Fiddler got his own double minor for unsportsmanlike conduct and roughing. The Predators were down to the wire with only two seconds left when Patric Hornqvist nailed a backhander at 13:43 to pull the Predators within one, at 4-3.

The Bridgestone Arena was sold out for the 22nd consecutive game.
Next Game
The Nashville Predators hit the road Wednesday, February 27th to take on the Anaheim Ducks. The game starts at 9:00pm (CT).
Nashville returns home on March 8th to face the Edmonton Oilers.
Box Score
Stars 4 – 5 Predators
Monday, February 25th, 2013
| | | | | | |
| --- | --- | --- | --- | --- | --- |
| FINAL OT | 1 | 2 | 3 | OT | T |
| Dallas Stars | 0 | 4 | 0 | 0 | 4 |
| Nashville Predators | 1 | 2 | 1 | 1 | 5 |
Scoring Summary
1st Period
13:43
NSH
Craig Smith (2) Snap Shot – Assists: R. Clune (1) & S. Kostitsyn (6)
2nd Period
01:20
DAL
Matt Fraser (1) Slap Shot – Assists: L. Eriksson (7) & J. Benn (2)
01:45
DAL
Reilly Smith (3) Tip-In – Assists: M. Ryder (6) & C. Eakin (8)
03:05
NSH
Roman Josi (2) Slap Shot – Assists: D. Legwand (4) & P. Hornqvist (5)
07:29
DAL
PPG – Vernon Fiddler (1) Slap Shot – Assists: J. Benn (8) & M. Ryder (7)
09:21
DAL
PPG – Loui Eriksson (5) Tip-In – Assists: M. Ryder (8) & S. Robidas (7)
13:43
NSH
PPG – Patric Hornqvist (2) Backhand – Assists: M. Erat (8) & R. Josi (3)
3rd Period
08:22
NSH
Mike Fisher (4) Backhand – Assists: C. Wilson (10) & R. Josi (4)
OT Period
00:28
NSH
Roman Josi (3) Slap Shot – Assists: S. Kostitsyn (7) & S. Weber (5)
Penalty Summary
1st Period
15:29
DAL
Loui Eriksson : Interference – 2 min
2nd Period
05:41
NSH
Martin Erat : Holding – 2 min
07:29
NSH
Mike Fisher : Hi stick – double minor – 4 min
11:45
NSH
Brandon Yip : Fighting (maj) – 5 min
11:45
DAL
Eric Nystrom : Fighting (maj) – 5 min
11:45
DAL
Eric Nystrom served by Matt Fraser : Unsportsmanlike conduct – 2 min
12:24
NSH
Mike Fisher : Roughing – 2 min
12:24
DAL
Vernon Fiddler served by Reilly Smith : Unsportsmanlike conduct – 2 min
12:24
DAL
Vernon Fiddler : Roughing – 2 min
19:14
DAL
Matt Fraser : Too many men/ice – bench – 2 min
3rd Period
03:22
NSH
Patric Hornqvist : Tripping – 2 min
OT Period
none
Shots on Goal
| | | | | | |
| --- | --- | --- | --- | --- | --- |
| | 1st | 2nd | 3rd | OT | T |
| Dallas Stars | 6 | 13 | 5 | 0 | 24 |
| Nashville Predators | 8 | 10 | 12 | 1 | 31 |
Saves
| | | | | | | | |
| --- | --- | --- | --- | --- | --- | --- | --- |
| | Goalies | EV | PP | SH | Total | Sv% | TOI |
| Dallas Stars | 41 C. Nilstorp (L) | 16 – 20 | 9 – 10 | 1 – 1 | 26 – 31 | 0.839 | 60:21 |
| Nashville Predators | 35 P. Rinne (W) | 17 – 19 | 3 – 5 | 0 – 0 | 20 – 24 | 0.833 | 60:28 |
Sections
Sports
Topics
Anaheim, Anaheim Ducks, Barry Trotz, Bridgestone Arena, Craig Smith, Dallas Stars, Drought, Edmonton Oilers, Eric Nystrom, Eriksson, February, Fiddler, Matt Fraser, Michael Ryder, Mike Fisher, Nashville, Nashville Predators, Nashville TN, Overtime, Patric Hornqvist, Predators, Reilly Smith, Roman Josi, Rookie, San Jose, Stars, Unsportsmanlike Conduct, Vern Fiddler, West Coast