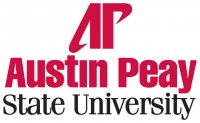 Clarksville, TN – Mary Windham was known for her nursing and administrative accomplishments before coming to Austin Peay State University in the 1960s to teach and later organize the School of Nursing.

But that wasn't her greatest gift.

Her greatest gift was making people feel special, encouraging them to be and do their best, her daughter, Dr. Emily Windham, said.

Her mother, who died in 2010 at the age of 88, taught nursing at APSU and was director of the nursing program from 1969-81. She also was instrumental in starting the APSU School of Nursing in 1969, later advancing it from a two-year to a four-year program.

"She was all about education," said Windham, a Dickson-based physician who graduated from APSU in 1978 with a degree in chemistry.

To honor Mary Windham's contributions to nursing, education and her students, the Windham and Gibbs families have established the Mary Gibbs Windham Memorial Scholarship.

Roy Gregory, executive director of the APSU Office of University Advancement, said the first scholarships will be awarded to nursing students in Fall 2013.

A native of Cheatham County, Mary Windham had directed several nursing staffs in hospitals and clinics before her tenure at APSU. She was president of the Tennessee Nurses Association and was active in the Clarksville-Montgomery County community.

After her service at APSU, she went on to become the director of nursing at Jennie Stuart Medical Center in Hopkinsville, KY.

"When she worked at Jennie Stuart, she would seek out her former students and welcome them," Emily Windham said. "She was proud of her former students."

For more information on how to contribute to the Mary Gibbs Windham Memorial Scholarship at APSU, call Tammy Cunningham, development officer in the Office of University Advancement, at 931.221.7130 or email at cunninghamtl@apsu.edu.



Sections
Education
Topics
APSU, APSU Office of University Advancement, APSU School of Nursing, Ausitn Peay State University, Cheatham County, Clarksville TN, Clarksville-Montgomery County Area, Emily Windham, Hopkinsville KY, Jennie Stuart Medical Center, Mary Gibbs Windham Memorial Scholarship, Mary Windham, Roy Gregory, Tammy Cunningham, Tennessee Nurses Association