Nashville Predators vs. Anaheim Ducks
Wednesday, February 27th | 9:00pm (CT)
Anaheim, CA | Honda Center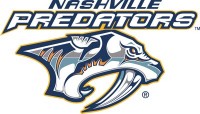 Nashville, TN – The Nashville Predators have boarded a plane for the West Coast, and will play the Anaheim Ducks, Wednesday night, 9:00pm CT, at the Honda Center. The Predators are coming off of a thrilling, action packed, over-time thriller vs. the Dallas Stars on Monday night at the Bridgestone Arena, 5-4.

Roman Josi posted the first four-point outing (2g-2a) of his career on Monday night, as he beat Christopher Nilstorp 28 seconds into overtime to give the Predators the 5-4 win over Dallas. He posted the Predators second goal of the game and added assists on back-to-back goals for Nashville.

Patric Hornqvist's second period power-play goal and Mike Fisher's game-tying goal in the third. Josi's four-point effort was the fifth time in franchise history a defenseman has posted four points in a game. It was also Josi's second-career multi-point effort – he posted two assists exactly one year earlier against San Jose (February 25th, 2012). Monday's outburst more than doubled his season points total, as the Bern, Switzerland native ranks sixth on the team in scoring with seven points (3g-4a) this season.

Playing in his 500th career game, Shea Weber collected his 10th-career overtime point (5g-5a) with a helper on Josi's overtime winner. That is the second-highest overtime point total in franchise history. David Legwand is the Predators all-time leader with 17 overtime points (9g-8a). Weber becomes the sixth Predator to take the ice in 500 games (Legwand, Martin Erat, Kimmo Timonen, Ryan Suter and Greg Johnson). Nashville's captain has been a point-per-game player as of late, collecting seven points (3g-4a) in his last seven outings and is now tied for fourth with eight points (3g-5a) on the season.

The Predators have gone to overtime or a shootout in an NHL-high 10 of their first 20 games in 2012-13, with Monday's 5-4 overtime victory against Dallas. Thanks to a Roman Josi goal 28 seconds into sudden death, the team improved their record to 5-5 in games that go beyond 60 minutes. Monday's win was also Nashville's 100th all-time OT win, and third in the past 13 days – they topped the San Jose Sharks 1-0 (Colin Wilson, 2:08) on February 12th and the Detroit Red Wings 4-3 (Shea Weber, 0:44) on February 19th.

The Predators are now 3-1 in the five-minute, four-on-four session, and 2-4 in shootouts. Last season, Nashville needed extra time on 16 occasions in 82 games, tied for the third fewest in the NHL. The Predators didn't go beyond 60 minutes for the 10th time in 2011-12 until game No. 43 on January 12th, 2012 vs. Colorado.

Nashville plays its 21st game of the 2012-13 season tonight, but it is already the team's third and final contest against the Anaheim Ducks. The Predators have dropped each of the first two meetings by 3-2 scores in a shootout – on January 26th at the Honda Center and on Febuary 16th in Nashville.

The first meeting was the third game of a seven-game road trip for Nashville. Brandon Yip put the Predators on the board at 1:52 of the first, and David Legwand pitched in a third-period marker. One February 16th, it was Legwand who registered Nashville's first tally, before Shea Weber scored his first goal of the season – and the 100th goal of his career – in the middle frame. Sergei Kostitsyn notched his 100th career assist on the Weber goal as Nashville collected a point for the eighth consecutive game against the Ducks dating back to January 5th, 2011. The Predators are 6-0-2 in those eight games.
Predators Rely on Pekka
In his last 12 appearances going back to January 31st, Pekka Rinne's numbers are tops among starting goaltenders during that span – he is 8-3-1 with a 1.58 goals-against average and a .938 save percentage. He also has three shutouts – tied for first in the League – in his last nine starts: a 32-save effort in a 3-0 win on February 7th vs. the Los Angeles Kings, a 25-save whitewash in a 1-0 overtime win on February 12th vs. the San Jose Sharks, and a 19-save performance in a 3-0 win on February 14th against the Phoenix Coyotes.
The Kempele, Finland native has 28 shutouts since the start of the 2008-09 season, tops among netminders, while his goals-against average (2.32) and save percentage (.921) rank among the Top Five since then. February has been the strongest month of Rinne's career to date, after posting a 28-14-9 record, with a 2.00 GAA, .931 save percentage and 10 shutouts in 51 games played.
Overall in 2012-13, Rinne is tied for fourth in goals-against average (1.90) and is 10th in save percentage (.926) among starting goaltenders, in addition to ranking second in time on ice (1,075:10) and being tied for fifth in wins (8).
Sections
Sports
Topics
Anaheim Ducks, Bern Switzerland, Brandon Yip, Bridgestone Arena, Christopher Nilstorp, Colin Wilson, Colorado, Dallas, Dallas Stars, David Legwand, Defenseman, Detroit, Greg Johnson, Honda Center, kempele finland, Kimmo Timonen, los angeles, Los Angeles Kings, Martin Erat, Mike Fisher, Nashville Predators, Nashville TN, NHL, Overtime, Patric Hornqvist, Pekka Rinne, Phoenix, Phoenix Coyotes, Predators, Roman Josi, Ryan Suter, San Jose, San Jose Sharks, Sergei Kostitsyn, Shea Weber, thriller, West Coast, Whitewash