Written by U.S. Army Spc. Tianna Waite
115th Mobile Public Affairs Detachment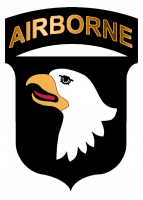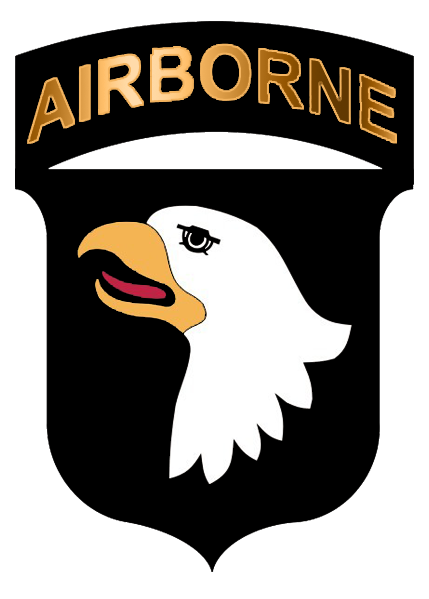 Paktya Province, Afghanistan – A U.S. Army combat medic taught first responder medical classes to Afghan security guards on Forward Operating Base Lightning, as part of an ongoing series of medical instruction, February 19th.

The medical courses, instructed by Pfc. Joshua Greenman, of Headquarters and Headquarters Battery, 3rd Battalion, 320th Field Artillery Regiment, 101st Airborne Division (Air Assault), are being conducted in an effort to get the security guards trained and proficient in first responder procedures.

"They could very well be the first responders out of the entire forward operating base to actually get to where the causalities are," explained Greenman. "So I think it's very beneficial to have them trained as a first-responder, because they could save someone's life."

The training started as an attempt to get the Afghan security guards trained on medical procedures in the event of mass causalities.

"We started with a basic bandage, and then how to properly apply a tourniquet," said Greenman. "Then we did a few training exercises where we threw them out there and told them to go quickly, get it done, and do it correctly."

The Afghans participating in the medical training will not only know how to respond while on base, they can also utilize their new knowledge to help treat injured family members or friends.

"The training is important because we can never feel safe in our job here," said Malek Shahen, Afghan security guard commander and medical course student. "There is always a possibility to have a confrontation with enemies. This training is also useful in our homes. If something happens to a family member, we will have the ability to treat them."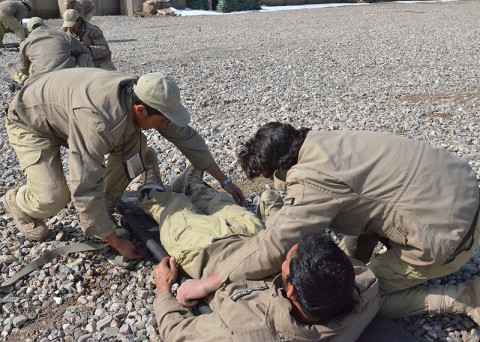 The medical training has been taking place once a month, for the past three months. Each month, the course goes a little more in depth on proper first aid techniques. The Afghan students said they have taken each course seriously.
"I am 100 percent confident in my abilities to treat wounded personnel," said Arafat Hamdard, an Afghan security guard and student. "I am confident because I received very good training which will be useful in my future. I memorized everything I was taught."
The medical instruction will continue throughout the rest of Greenman's tour in Afghanistan.
"I would hope the training continues," said Greenman. "It benefits them, it benefits us, it's a win-win all the way around."
Sections
News
Topics
101st Airborne Division, 115th Mobile Affairs Detachment, 2nd Battalion 320th Field Artillery Regiment, 320th Field Artillery Regiment, Afghanistan, Air Assault, Fort Campbell KY, Forward Operating Base Lightning, Joshua Greenman, Paktya Province, Tianna Waite