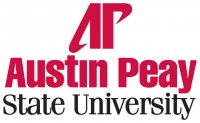 Clarksville, TN – Austin Peay State University recently earned Level 1 honors in the annual Excellence in Tennessee recognition program administered by the Tennessee Center for Performance Excellence (TNCPE).
TNCPE is the only statewide quality program and is patterned on the Baldrige Performance Excellence Program, the national standard for recognizing organizational excellence. «Read the rest of this article»

Clarksville, TN – On Friday, March 1st, 2013, the Clarksville City Forester, Clarksville Tree Board, and Carmel Elementary School students will celebrate "Arbor Day" by planting a Tulip Poplar tree at Carmel Elementary School in Sango at 9:45am. «Read the rest of this article»
Written by Sgt. Jon Heinrich
1st Brigade Combat Team, 101st Airborne Division (AA) Public Affairs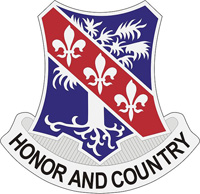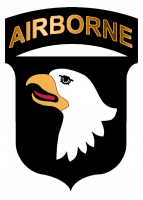 Forward Operating Base Fenty, Afghanistan – U.S. Army soldiers from Provincial Reconstruction Team Nangarhar, 1st Brigade Combat Team, 101st Airborne Division at Forward Operating Base Finley-Shields, Afghanistan, volunteer their time and services to help local children learn English.
The civil affairs soldiers volunteer to be teachers, on their own time, while still managing their normal work schedules for PRT Nangarhar.
«Read the rest of this article»

Clarksville, TN – Infielder Reed Harper has been named one of 30 baseball finalists for the 2013 Senior CLASS Award®.
An acronym for Celebrating Loyalty and Achievement for Staying in School®, the Senior CLASS Award focuses on the total student-athlete and encourages students to use their platform in athletics to make a positive impact as leaders in their communities. To be eligible for the award, a student-athlete must be classified as an NCAA Division I senior and have notable achievements in four areas of excellence – community, classroom, character and competition.
«Read the rest of this article»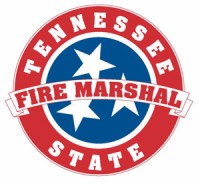 Nashville, TN – Every day, Americans experience the tragedy of a residential fire. According to the U.S. Fire Administration, more than 3,500 Americans die and approximately 18,300 are injured annually in fires. One of the primary causes of residential fire deaths and injuries for children under 10 is playing with a heat source, which includes lighters and matches.
"We urge parents to teach children at an early age about the dangers of playing with fire, to prevent child injuries, fire deaths and fire-setting behavior," State Fire Marshal and Commerce & Insurance Commissioner Julie Mix McPeak says. "If your child expresses curiosity about fire or has been playing with fire, calmly but firmly explain the dangers and that matches and lighters are tools for adults only." «Read the rest of this article»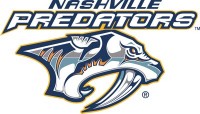 Anaheim, CA – The Anaheim Ducks came out fast scoring two goals Wednesday night before the Nashville Predators got off their first shot. The Ducks went on to beat the Predators 5-1 at the Honda Center.
It was Anaheim's seventh straight win at home.
«Read the rest of this article»

Clarksville, TN – Austin Peay State University's women's basketball team rallied from six-points down in the second half to force overtime in its Ohio Valley Conference contest versus Belmont, Wednesday night at the Dunn Center, but the Bruins outscored the Lady Govs 17-4 in the extra five minutes of play to come away with a 71-58 victory.
«Read the rest of this article»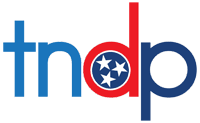 Nashville, TN – House and Senate Democrats pushed in a Tuesday press conference for a full debate and an up or down vote on a bill to allow Tennessee to expand Medicaid.
"Unfortunately, this General Assembly has been in session for more than a month now, and we've spent most of our time on trivial matters," House Democratic Leader Craig Fitzhugh said. "Whether we expand Medicaid affects the lives and livelihoods of hundreds of thousands of Tennesseans and has profound implications for our states budget." «Read the rest of this article»
Southeast Missouri vs. Austin Peay Governors
Thursday, February 28th, 2013 | 7:30pm (CT)
Clarksville, TN | Dunn Center

Clarksville, TN – Austin Peay men's basketball team will enter this weekend in an extremely unfamiliar territory. One of the OVC's most successful programs for nearly the last three decades will not be playing for an OVC tournament seed.
The Governors strictly will be playing for pride and building for the future when they play Southeast Missouri, 7:00pm, Thursday, and UT Martin, 7:30pm, Saturday.
«Read the rest of this article»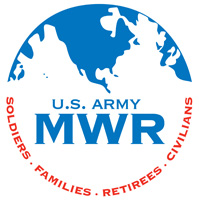 Fort Campbell, KY – Easter is a great time to renew a Family tradition or start a new one and Easter Brunch at Cole Park Commons is a great way to bring friends and Family together for this special holiday.
On March 31st, Cole Park Commons will be hosting an Easter Brunch from 10:30am to 2:30pm.
There will also be a photo opportunity with the Easter Bunny so don't forget to bring your camera. «Read the rest of this article»