Minnesota Wild 2, Nashville Predators 1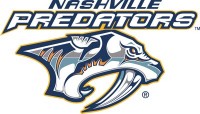 Nashville, TN – The Nashville Predators welcomed back on old friend tonight in the name of Ryan Suiter and his Minnesota Wild Hockey team, but the fans at Bridgestone Arena were not in a welcoming mood.

Suiter, who left Nashville to take a $100 million contract offer from the Wild, was greeted soundly with boos from the Smashville crowd all throughout the night.

Injuries could be the problem for Nashville as Colin Wilson was taken off the ice in the second period and never returned with what's been reported as an upper body injury. Just the night before, against Edmonton, Patric Hornqvist was injured to the upper body as well, and was not prepared to play tonight. So Nashville might need to find healthy skaters to fill those positions.

Tonight, the two teams skated to a scoreless tie in the first period, as most of the excitement was from the crowd making Ryan Suiter feel at home with loud boos each time he was on the ice.

Predators officials had planned to show a video tribute during a break in honor of Suiter, but thought better of it after realizing it might stir the crowd up too much.

Finally someone scores as 9:01 into the second period Zach Parise scored on the power play for Minnesota to make it 1-0. Parise was assisted by Ryan Suiter and Meeku Koivu on the goal.

That's how the second period ended with Minnesota leading 1-0.

As the third period started, the Predators picked up some energy, and at 6:28 David Legwand scored on the power play that resulted from a penalty on…wait for it…Ryan Suiter and the score was tied at 1 apiece.

The game ended in regulation tied at 1 and went into overtime. There was no score during the overtime period and they went to a shoot out.

Craig Smith was the only Predator to score during the shoot-out as Minnesota scored twice getting the victory and the extra point.
Next Game
Nashville Predators begain a five game road trip with a visit Tuesday, March 12 to the Dallas Stars at American Airlines Center. The puck drops at 7:30pm (CT).
Box Score
Wild 2 – 1 Predators
Saturday, March 9th, 2013
| | | | | | | |
| --- | --- | --- | --- | --- | --- | --- |
| FINAL SO | 1 | 2 | 3 | OT | SO | T |
| Minnesota Wild | 0 | 1 | 0 | 0 | 1 (2-3) | 2 |
| Nashville Predators | 0 | 0 | 1 | 0 | 0 (1-3) | 1 |
Scoring Summary
1st Period
none
2nd Period
09:01
MIN
PPG – Zach Parise (9) Tip-In – Assists: R. Suter (15) & M. Koivu (15)
3rd Period
06:28
NSH
PPG – David Legwand (5) Wrist Shot – Assists: S. Kostitsyn (9) & S. Weber (10)
OT Period
none
Shootout
Penalty Summary
1st Period
12:26
MIN
Kyle Brodziak : Tripping – 2 min
2nd Period
01:48
NSH
David Legwand : Interference on goalkeeper – 2 min
08:07
NSH
Bobby Butler : Hooking – 2 min
10:41
NSH
Mike Fisher : Roughing – 2 min
10:41
MIN
Torrey Mitchell : Roughing – 2 min
16:10
NSH
Victor Bartley : Holding – 2 min
3rd Period
05:53
MIN
Ryan Suter : Roughing – 2 min
10:53
NSH
Nick Spaling : Hooking – 2 min
OT Period
01:34
NSH
Pekka Rinne served by Craig Smith : Delaying Game-Ill. play goalie – 2 min
Shots on Goal
| | | | | | |
| --- | --- | --- | --- | --- | --- |
| | 1st | 2nd | 3rd | OT | T |
| Minnestoa Wild | 5 | 8 | 10 | 6 | 29 |
| Nashville Predators | 9 | 6 | 9 | 1 | 25 |
  Saves
| | | | | |
| --- | --- | --- | --- | --- |
| | Goalies | Total | Sv% | TOI |
| Minnestoa Wild | 32 – N. Backstrom (W) | 24 – 25 | .960 | 65:00 |
| Nashville Predators | 35 – P. Rinne (L) | 28 – 29 | .966 | 65:00 |
Sections
Sports
Topics
American Airlines Center, Bridgestone Arena, Colin Wilson, Craig Smith, Dallas Stars, David Legwand, Edmonton, Hockey, Meeku Koivu, Minnesota, Minnesota Wild, Nashville, Nashville Predators, Nashville TN, National Hockey League, NHL, Patric Hornqvist, Predators, Preds, Ryan Suiter, Smashville, Wild, Zach Parise