Ice Storm Warning In Effect ... [Click here for more information]
Minnesota Wild vs. Nashville Predators
Saturday, March 9th, 2013 | 7:00pm (CT)
Nashville, TN | Bridgestone Arena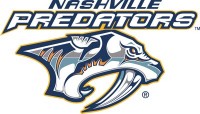 Nashville, TN – The Nashville Predators host the Minnesota Wild for the lone time in 2012-13 on Saturday at Bridgestone Arena, the last of three games between the clubs this season.

Nashville has claimed three of a possible four points in the series to this point, posting a 3-1 win on January 22nd, while falling in overtime by a 2-1 score on February 9th. Dating back to December 31st, 2010, the Predators are 7-1-1 against the Wild, and have won five straight on home ice against Minnesota dating back to March 18th, 2010.

In its first road game of the season on January 22nd, Nashville fell behind by a goal, then rallied for the 3-1 win with Nick Spaling tying the game late in the first, Martin Erat potting the game-winning goal at 11:45 of the third, and David Legwand adding a power-play insurance marker in the final minute of regulation.

Chris Mason made his season debut in the victory, stopping 29 shots. On February 9th, Paul Gaustad scored his first goal of the season on Craig Smith's first assist in the extra-time loss.

Erat leads all active Predators in points vs. Minnesota with 27 (12g-15a) in 35 games. He scored his first career goal on October 30th, 2001 vs. Minnesota (goalie Dwayne Roloson)… Spaling also had an assist in the first meeting of 2012-13. He has eight points (5g-3a) in 10 career games against the Wild, including his most recent of two career two-goal games on March 10th, 2011 vs. Minnesota… Pekka Rinne is 8-3-1 with a 2.20 goals-against average and three shutouts against Minnesota.
Wilson Extends Points Lead
Colin Wilson posted the first four-point outing of his career with two goals and two assists last night against the Edmonton Oilers. With that outburst, Wilson become the 24th player in franchise history – and 11th Preds draft pick – to reach the century mark in points for the club (46g-57a-103pts).
The Greenwich, CT, native has been better than a point-per-game player for the Preds as of late, posting 18 points (6g-12a) in his last 17 games.
He has 13 points (6g-7a) in 11 home games this season and leads the Preds in points (7g-12a-19pts), after being in on 19 of the last 40 Predator goals (47.5 percent).
New Guys Make Their Mark
Waiver claims Zach Boychuk and Bobby Butler, and Milwaukee call-up Victor Bartley all made their season debuts for the Predators last night against Edmonton.

Boychuk recorded his first goal of the season when he tipped in a Shea Weber slapshot with less than two minutes remaining in the second frame. It was his first goal of the season, and his first marker since January 26th, 2011 (Carolina's 4-2 win over the Islanders).  He also posted a game-high four shots on goal.

Butler fired three shots on goal and posted 14:10 of ice time. He also drew three penalties, two of which resulted in power-play goals. Bartley recorded 19:15 of ice time – the third-highest total of all Nashville skaters – in his NHL debut.
Offense Ignites
The Predators ignited for six goals last night against the Oilers, as 11 different Predators reached the scoresheet.
Shea Weber posted three points (3a) on the night, giving him 11 points (3g-8a) in his last 11 games.  It was Weber's fourth-career three-point outing and his first since December 22nd, 2011(3a vs. Columbus). Weber posted 21:20 of ice time to pace the team – he has led the Preds in ice time in 20-of-24 games this season.
Mike Fisher notched two assists on the night. He is tied for fourth on the team with 10 points (4g-6a) on the year.
In addition to Boychuk, Patric Hornqvist, David Legwand and Rich Clune all tallied for the Predators.  Hornqvist picked up the game-winning power-play goal just six minutes into the game. He has seven points (5g-2a) in six home games this season. Legwand notched his fourth marker of the season with less than two minutes remaining in the first, while Clune pocketed his second goal and second-career goal just 51 seconds into the second frame.
Martin Erat, Paul Gaustad, Sergei Kostitsyn and Craig Smith all added assists for Nashville.  Erat has assists in back-to-back games for the first time since posting points in the Preds first three games of the season. Gaustad picked up his first point since posting a goal against Minnesota on February 9th.  With his assist on Clune's second period goal, Kostitsyn has now record three points (3a) in his last five outings. Craig Smith's assist gives him five points (3g-2a) in his last nine games after recording one point/assist in his first 15 games of 2012-13.
Pekka Rinne Continues Strong Run
Pekka Rinne posted his League-leading fourth shutout of the season as he turned aside all 24 shots he faced last night against Edmonton.
The Finnish netminder has posted the most shut outs (29) in the League since the beginning of the 2008-09 season, and has recorded at least four whitewashes in each of those seasons.
Since January 31st, he has posted a 1.98 goals-against average and .924 save percentage while appearing in 17 of Nashville's 18 games during that span. Among all starting goaltenders, the Kempele, Finland native ranks seventh in goals-against average (2.15) and 11th in save percentage (.917).
Last Time Out
Nashville 6, Edmonton 0

Nashville scored at least five goals for the fourth time this season, improving to 3-0-1 in those games.

Tenth game in franchise history with a margin of victory greater than five (last on 2/28/09 in 8-0 win vs. Detroit)

The Predators have earned at least a point in every game in which they've scored first (a 9-0-5 record) and lead after each the first (4-0-3) and second periods (4-0-1).

Nashville did not allow a power-play for the first time this season. The last time the Preds did not allow an opposition power-play was a year ago, on March 8th, 2012 vs. Colorado Avalanche.
Quick Hits
The Predators are 9-1-4 when scoring more than one goal.
Nashville has allowed two goals or fewer in 14 of its 24 games this season.
The Preds rank fifth in the league in team goals-against average (2.29).
Nashville is leading the league in fewest penalty minutes per game this season (9.8). The Preds led the League in the category in 2011-12 (8.4) and 2009-10 (8.7), and ranked second in 2010-11 (8.8).
Paul Gaustad is tied for the top face-off winning percentage in the League (61.6 percent).  He ranked sixth in face-off efficiency (57.3%) in 2011-12, his third consecutive season ranking among the League's Top 10 in the category (third, 59.8 percent in 2010-11 and sixth, 57.4 percent in 2009-10).
Rich Clune has posted three points (2g-1a) in his last five games. That total equals his point total (1g-2a) in his first 32 career games.
Roman Josi has led the team in ice time in the four games that Weber has not, and his 2012-13 average ice time is up by nearly four minutes from his rookie season (from 18:23 to 22:15).
Back-To-Backs
The Predators are playing the backend of their fifth of nine sets of back-to-backs in 2012-13 tonight after topping Edmonton by a 6-0 score last night at Bridgestone Arena. The Preds are 1-2-2 on the front end and 2-2-0 on the back end of two-games-in-two-nights scenarios to this point.

Six times the Preds will play one game at home and one on the road (or vice versa), twice they'll hit Bridgestone Arena ice on back-to-back days, and on one occasion will play two road games in two nights.

A season ago, Nashville was 8-3-0 on the front end of back-to-backs, and 5-6-0 on the back end. This also marks the first time since November 27th-28th, 2009 that the Predators have played on consecutive nights at Bridgestone Arena, and just the fifth time in the franchise's history.

The others were December 10th-11th, 1999 (St. Louis Blues and Florida Panthers), October 13th-14th, 2000 (Washington and Carolina) and November 29th-30th, 2002 (New Jersey Devils and Dallas Stars). The Preds will also play home games on consecutive nights on April 14th vs. the Detroit Redwings and April 15th vs. Vancouver Canucks.
Home Ice Advantage
Nashville has been one of the League's best teams on home ice since the beginning of the 2005-06 season, compiling 187 home victories, third most in the NHL. The Predators are 5-2-3 at Bridgestone Arena in 2012-13, and are the only team in the NHL to post at least 23 home victories in seven consecutive seasons.
The Preds have sold out a franchise-record 24 games dating back to March 6th, 2012 vs. Los Angeles Kings. Last season, the Predators sold out a record 25 games and averaged 16,690 fans, the highest average attendance in a single season. The team sold out all five 2012 playoff games, and the first 11 games of 2012-13 to bring the streak to 24.
Nashville Predators Tickets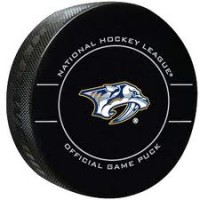 Individual game tickets for the Nashville Predators 2012-13 regular season are on sale now at the Bridgestone Arena box office, through all Ticketmaster outlets, www.Ticketmaster.com, www.nashvillepredators.com and 615.770.7800. Due to the shortened season, ticket inventory will be limited.
Returning this season are the popular Tennessee Lottery $10.00 Gameday Seats where 100 upper-level tickets will be made available for just $10.00 each on the day of the game. These tickets may only be purchased at the Bridgestone Arena box office beginning at 10:00am on the day of each specific game. Limit four per customer.
Sections
Sports
Topics
Bobby Butler, Bridgestone Arena, Chris Mason, Colin Wilson, Colorado Avalanche, Craig Smith, Dallas Stars, David Legwand, Detroit Redwings, Dwayne Roloson, Edmonton Oilers, Florida Panthers, Greenwich CT, Los Angeles Kings, Martin Erat, Mike Fisher, Minnesota Wild, Nashville Predators, Nashville TN, National Hockey League, New Jersey Devils, NHL, Nick Spaling, Patric Hornqvist, Paul Gaustad, Pekka Rinne, Predators, Rich Clune, Roman Josi, Sergei Kostitsyn, Shea Weber, St. Louis Blues, Vancouver Canucks, Victor Bartley, Zach Boychuk