Special Weather Statement In Effect ... [Click here for more information]

Clarksville, TN – The weekly Clarksville Parks and Recreation Department Recreation Report provides Clarksvillians with a glimpse at the activities and events that are available from the Parks and Recreation Department for them to enjoy together as a family.
This weeks highlights include:
Olympic Style Archery
School is out, come play!
Tai Chi program to continue; now offering two classes
Queen City Road Race
Olympic Style Archery
New Session to start at the Kleeman Community Center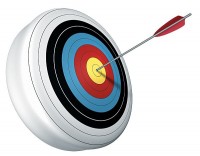 A new session of Olympic Style Archery will begin March 19th at the Kleeman Community Center. Pre-registration is underway online at recpro.cityofclarksville.com. The 8-week class will be held on Tuesdays and Thursdays from 4:00pm to 5:00pm. Cost is $45.00 for the entire 8-week session.
This archery course teaches a strong foundation in the sport of archery to youth in grades 4-12. Skills to be learned are aiming, shooting techniques and balance. Class sizes are limited so sign up today!
For more details on Olympic Style Archery or other programs, please contact Parks and Recreation at 931.645.7476 or visit recpro.cityofclarksville.com
School is out, come play!
The City of Clarksville's three community centers and the Indoor Aquatic Center will adjust their hours of operation March 25th-29th to accommodate students in the Clarksville-Montgomery County School System and their spring break schedule.
The Kleeman, Crow and Burt-Cobb Centers will be open from 10:00am to 7:00pm. Kids can have fun in the gym, racquetball court, game room, or computer lab, depending on which center they choose to visit.
The Indoor Aquatic Center at New Providence, located at 166 Cunningham Lane, will be open from 7:00am to 8:00pm. The inflatable obstacle course, "The Aqua Run Wibit," and the "AquaClimb" climbing wall will be available. Wristbands are required for access to these features. Cost of wristbands is $2.00 for all day access.
Tai Chi program to continue; now offering two classes
The Crow Community Center, located at 211 Richview Road, is continuing its popular Tai Chi for Arthritis program beginning March 26th. Classes are available on Tuesdays from 3:00pm to 4:00pm or 4:00pm to 5:00pm.

Instructed by Stuart Bonnington, this program is open to adults of any age who may be suffering from arthritis. Bonnington is certified by the Arthritis Foundation as an instructor of their Tai Chi for Arthritis program.

According to the Arthritis Foundation, Tai Chi is an ancient practice proven to reduce pain and improve your mental and physical well-being. This program uses gentle Sun-style Tai Chi routines that are safe, easy to learn and suitable for every fitness level. Tai Chi reduces stress, increases balance and flexibility, relaxes and improves overall mind, body and spirit.

Cost is $20.00 for the entire 8-week program. Participants can register at the Parks & Recreation Main office or online at recpro.cityofclarksville.com.
Queen City Road Race
Registration for the 35th Annual Queen City Road Race is underway at www.cityofclarksville.com/qcrr. The Queen City Road Race is not just a running competition; it is a promotion for fitness and health in the Clarksville community. The race will be held Saturday, May 4th at 8:00am at Austin Peay State University's Governors Stadium.
This year's race includes the 5K race, 5K relay race, non-competitive One Mile Movement, and brand new 7K race! Register for the 5K or 7K races on or before April 19th to receive the Early Bird Rate of $20.00.
Fees increase to $25.00 April 20th through May 4th.
Sections
Events
Topics
35th Annual Queen City Road Race, 5K race, 5k Relay, 7k Race, APSU, APSU Governors Stadium, AquaClimb, Archery, Austin Peay State University, Burt-Cobb Community Center, Clarksville Montgomery County School System, Clarksville Parks & Recreation Department, Clarksville Parks and Recreation Report, Clarksville TN, CMCSS, Crow Community Center, Cunningham Lane, Indoor Aquatic Center, Kleeman Community Center, New Providence, Olympic Style Archery Classes, Preregistration, Queen City Road Race, Richview Road, Spring Break, Stuart Bonnington, Tai Chi, Tai Chi for Arthritis, The Aqua Run Wibit