Clarksville, TN – Austin Peay begins its final preparations for Ohio Valley Conference play when it hosts Indiana State in a 5:oopm, Tuesday contest before traveling to meet Lipscomb in a 4:00pm, Wednesday affair.

The Govs will conclude what has been a successful 12-game homestand with Tuesday's contest. Austin Peay then begins a stretch where it will play eight of its next 11 games on the road when it travels to Nashville, Wednesday.

Austin Peay's 13-2 start is its best 15-game start in program history. The Govs bring a five-game win streak into the midweek pairing.

Austin Peay swept its own Riverview Inn Classic, last weekend, defeating Milwaukee, Creighton and UALR. During the five-game win streak, APSU has won four games in the final three innings or in extra frames. Austin Peay batted .348 in last week's action, averaging 7.6 runs per game, and had 5 home runs and 10 stolen bases.
Indiana State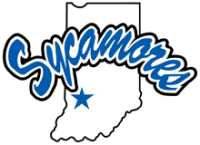 Indiana State will bring a 5-5 record into Tuesday's contest, the first of a home-and-home series (APSU returns the trip next week). The Sycamores posted a 2-1 record at their own tournament last weekend, splitting two games with Mercer and picking up a win against South Dakota State. Senior utility man Robby Ort leads the Sycamores regulars with a .342 batting average, 10 runs scored, 6 RBI and two triples.
Indiana State has 21 stolen bases in 10 games, lead-off hitter and center fielder Landon Curry nabbing 6 bases this season. Senior right-hander Tyler Fehringer, who will make his season's first start, will take the mound against the Govs.
APSU and Indiana State will meet for the 38th time in a series Indiana State leads 22-15. It is the first regular-season meeting between the clubs since the 2010 season – a meeting the Sycamores won, 6-5, in Clarksville. The teams did meet in last season's NCAA Tournament Eugene Regional, Austin Peay advancing with a 1-0 victory.
Lipscomb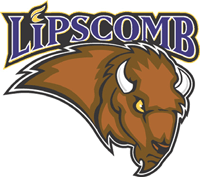 Lipscomb owns a 6-10 mark after last weekend's action where the Bisons suffered a series sweep at nationally-ranked Mississippi, but led the series finale until surrendering a five-run seventh inning. Lipscomb's defense has gotten the job done, with 19 errors in 16 games for a .970 fielding percentage while turning 15 double plays… senior catcher Taylor Stewart leads Lipscomb in average (.373) and RBI (13) – one of four Lipscomb hitters with double-digit RBI this season.

Senior outfielder Zach Lowery leads the team in slugging percentage (.554) with 5 doubles, 3 home runs while posting 11 RBI. Wednesday's contest is the first of another home-and-home series (Lipscomb visits Clarksville, April 2nd).

It is the 126th meeting all-time between APSU and Lipscomb, the series deadlocked at 62-62-1.

Austin Peay has won the last eight games in the series and Lipscomb's last win came on May 13th, 2008 in Nashville.

Austin Peay moved into the top 10 – earning a No. 9 ranking – in the March 11th version of the CollegeBaseballDaily.com Mid-Major Top 25 Poll. The group around the Govs includes No. 6 Florida-Gulf Coast, No. 7 Mercer, No. 8 Florida Atlantic and No. 10 Sam Houston State.

Louisville took over the poll's top spot after sweeping Alabama last weekend. Belmont continues to receive votes in this week's poll and was the fourth team listed outside the top 25.



Sections
Sports
Topics
Alabama, APSU, APSU Athletics, APSU Baseball, APSU Men's Baseball, APSU Sports, Austin Peay, Austin Peay State University, Bisons, Clarksville, Clarksville TN, Collegebaseballdaily.com, Creighton, Florida Atlantic, Florida Gulf Coast, Governors, Govs, Indiana State, Landon Curry, Lipscomb, Louisville, Mercer, Mid Major Top 25 Poll, Milwaukee, Mississippi, Nashville, NCAA Tournament Eugene Regional, Ohio Valley Conference, OVC, RBI, Riverview Inn Classic, Robby Ort, Ryler Fehringer, Sam Houston State, South Dakota State, Taylor Stewart, The Sycamores, UALR, Zach Lowery