Nashville Predators Pekka Rinne made 32 saves for his fifth shutout of the season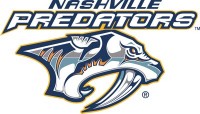 Dallas, TX – The Nashville Predators opened their five game road trip with a commanding win over the Dallas Stars, 4-0 at the American Airlines Center. Nashville snapped their road slide by getting goals from Shea Weber, Nick Spaling, Rich Clune and Gabriel Bourque.
Nashville didn't look like a team that was having trouble scoring and winning on the road, as Dallas was on their heels most of the night.
Pekka Rinne was exceptional in goal as he got his fifth shutout of the season, and the 30th of his career, stopping all 32 shots he faced. Rinne has played ten straight games for the Predators.
Nick Spaling scored his first goal in 11 games at 12:16 of the opening period. He was assisted on the goal by Matt Halischuk playing in his first game since returning from Milwaukee.
Shea Weber scored on the Predators power play, shooting a David Legwand rebound inside the left post to make it 2-0 Nashville.
Rich Clune made it 3-0 at the 9:09 mark of the second period when his wrist shot beat Kari Lehtonen on a penalty shot, for his third goal of the season. Clune had just finished a penalty when he was hooked by Dallas defenseman Jordie Benn on a breakaway.
Gabriel Bourque finished the scoring for the Predators with 5:02 to play on a Nashville power play, their second power play goal of the night.
The final period was intense, as Nashville's Ryan Ellis and Dallas' Eric Nystrom dropped the gloves. Mike Fisher and Dallas defenseman Stephane Robidas received 5 minute majors, while Shea Weber and Antoine Roussel dropped the gloves. Nashville's Bobby Butler and Brenden Dillon were also penalized for their part in the fight and called for roughing.
All in all, a good night for Nashville Predators fans with the victory, getting some momentum into this road swing. This was the first time the Dallas Stars had been shut out in 16 games.
Next Game
The Nashville Predators travel to Canada Thursday, March 14th to take on the Vancouver Canucks. The game starts at 9:00pm (CT).
Box Score
Predators 4 – 0 Stars
Tuesday, March 12th, 2013
| | | | | |
| --- | --- | --- | --- | --- |
| FINAL | 1 | 2 | 3 | T |
| Nashville Predators | 1 | 2 | 1 | 4 |
| Dallas Stars | 0 | 0 | 0 | 0 |
Scoring Summary
Penalty Summary
1st Period
06:58
NSH
Roman Josi : Hi-sticking – 2 min
09:30
DAL
Alex Goligoski : Delay of game – 2 min
16:30
DAL
Alex Goligoski : Holding – 2 min
2nd Period
02:02
DAL
Brenden Dillon : Tripping – 2 min
06:58
NSH
Rich Clune : Roughing – 2 min
09:09
DAL
Jordie Benn : PS – Hooking on breakaway – 0 min
3rd Period
04:22
NSH
Nick Spaling : Hooking – 2 min
08:53
NSH
Craig Smith : Slashing – 2 min
13:43
DAL
Eric Nystrom : Fighting (maj) – 5 min
13:43
NSH
Ryan Ellis : Fighting (maj) – 5 min
13:43
DAL
Eric Nystrom served by Tomas Vincour : Roughing – 2 min
14:25
DAL
Stephane Robidas : Fighting (maj) – 5 min
14:25
NSH
Mike Fisher : Fighting (maj) – 5 min
14:25
NSH
Shea Weber : Fighting (maj) – 5 min
14:25
DAL
Antoine Roussel : Fighting (maj) – 5 min
14:25
DAL
Brenden Dillon : Roughing – 2 min
14:25
NSH
Bobby Butler : Roughing – 2 min
14:25
NSH
Shea Weber : Misconduct (10 min) – 0 min
14:25
DAL
Antoine Roussel : Misconduct (10 min) – 0 min
17:15
DAL
Jamie Oleksiak : Misconduct (10 min) – 0 min
Shots on Goal
| | | | | |
| --- | --- | --- | --- | --- |
| | 1st | 2nd | 3rd | T |
| Nashville Predators | 8 | 8 | 5 | 21 |
| Dallas Stars | 9 | 15 | 8 | 32 |
Saves
Sections
Sports
Topics
American Airlines Center, Antoine Roussel, Bobby Butler, Brenden Dillon, Dallas, Dallas Stars, David Legwand, Eric Nystrom, Gabriel Bourque, Jordie Benn, Kari Lehtonen, Matt Halischuk, Milwaukee, Nashville, Nashville Predators, Nashville TN, National Hockey League, NHL, Nick Spaling, Pekka Rinne, Power Play, Predators, Rich Clune, Ryan Ellis, Shea Weber, Stars, Stephane Robidas, Tennessee