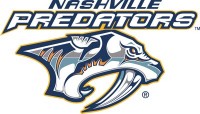 Edmonton, Ontario -The Nashville Predators are still finding it hard to win on the road as the Edmonton Oilers defeat Nashville 3-2 at Rexall Place.

Neither team managed a goal in the first period, and the only penalty in the period came on Nashville's Craig Smith for roughing. Edmonton was out for "payback" after their visit to Nashville, where the Predators shut out the Oilers 6-0.

Nashville outshot the Oilers 31-21 but could only manage two goals against Devan Dubnyk for the Oilers. Dubnyk was chased in the first period against Nashville when the two teams played at the Bridgestone Arena.

Magnus Paajarvi started the scoring 8:11 into the second period on a power-play goal, after Ryan Ellis was called for cross checking, leaving the Predators a man short.

Nashville would come right back with a goal of it's own when Captain Shea Weber fired a bullet at 16:37 to tie it a one apiece.

In the third period, Edmonton would score twice. Lennart Petrell would give Edmonton a 2-1 lead with a slap shot at 10:53 into the final period. Then, at 15:48, Jordan Eberle would give the Oilers a 3-1 lead on a wrist shot into the net.

Nashville's Roman Josi would score for the Predators at 19:50 of the third period, and that would be the end of the night for Nashville.

The Predators wrap up their five game road trip with a stop in Columbus to face the Blue Jackets on Tuesday night.
Box Score
Predators 2 – 3 Oilers
Sunday, March 17th, 2013
| | | | | |
| --- | --- | --- | --- | --- |
| FINAL | 1 | 2 | 3 | T |
| Nashville Predators | 0 | 1 | 1 | 2 |
| Edmonton Oilers | 0 | 1 | 2 | 3 |
Scoring Summary
1st Period
none
2nd Period
08:11
EDM
PPG – Magnus Paajarvi (6) Wrist Shot – Assists: J. Eberle (13) & R. Whitney (6)
16:37
NSH
PPG – Shea Weber (5) Slap Shot – Assists: R. Josi (7) & C. Smith (6)
3rd Period
10:53
EDM
SHG – Lennart Petrell (2) Slap Shot – Assists: S. Gagner (16)
15:48
EDM
Jordan Eberle (7) Wrist Shot – Assists: T. Hall (20) & J. Petry (3)
19:50
NSH
Roman Josi (4) Wrist Shot – Assists: M. Fisher (7) & B. Butler (2)
  Penalty Summary
1st Period
14:10
NSH
Craig Smith : Roughing – 2 min
2nd Period
07:18
NSH
Ryan Ellis : Cross checking – 2 min
11:49
EDM
Ales Hemsky : Holding the stick – 2 min
15:09
EDM
Nick Schultz : Slashing – 2 min
3rd Period
09:30
EDM
Justin Schultz : Delaying Game-Puck over glass – 2 min
16:15
EDM
Nick Schultz : Hooking – 2 min
Shots on Goal
| | | | | |
| --- | --- | --- | --- | --- |
| | 1st | 2nd | 3rd | T |
| Nashville Predators | 10 | 7 | 14 | 31 |
| Edmonton Oilers | 6 | 10 | 5 | 21 |
  Saves
Sections
Sports
Topics
Blue Jackets, Bridgestone Arena, Columbus, Columbus Blue Jackets, Devan Dubnyk, Edmonton, Edmonton Oilers, Edmonton Ontario, Jordan Eberle, Lennart Petrell, Magnus Paajarvi, Nashville, Nashville Predators, Nashville Tennessee, National Hockey League, NHL, Oilers, Predators, Rexall Place, Roman Josi, Ryan Ellis, Shea Weber, Tennessee