Clarksville, TN – There were two robberies on March 19th and March 29th which Clarksville Police believed involved the same suspect. One was March 19th, 2013 around 7:00pm at 303 College Street. The other was March 20th, 2013 around 3:50am at 301 Providence Boulevard.
Detective Kenny Bradley's investigation has resulted in Joshua Charles Dunlap being charged for the robbery which occurred at 301 Providence Boulevard. Since Dunlap is still a resident in Montgomery County Jail, the warrant for Aggravated Robbery will be served on him in jail.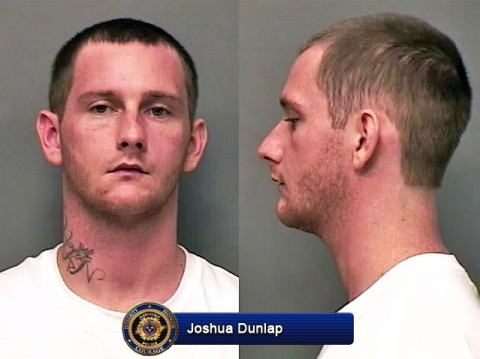 For more on the story, see: Clarksville Police charge Man in One of Two Robberies that took place overnight
Joshua Dunlap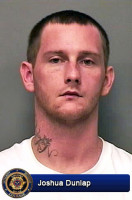 Name: Joshua Charles Dunlap
Race: W
Gender: M
DOB: 4/5/86
Given Address: 2300 Formal Drive, Apt. 3, Clarksville, TN
Arresting Officer: Kenny Bradley
Charged With: Aggravated Robbery
Booked Into: Montgomery County Jail
Bond: $100,000.
Sections
News
Topics
Aggravated Robbery, Bond, Clarksville Police Department, Clarksville TN, College Street, CPD, Formal Drive, Joshua Charles Dunlap, Kenny Bradley, Montgomery County jail, Providence Boulevard, Robberies