Winter Storm Watch In Effect ... [Click here for more information]
Edmonton Oilers vs. Nashville Predators
Monday, March 25th, 2013 | 7:00pm (CT)
Nashville, TN | Bridgestone Arena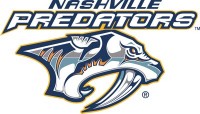 Nashville, TN -The Nashville Predators host the Edmonton Oilers on Monday for the third and final game between the teams during the 2012-13 regular season.

Nashville won by a 6-0 score the last time the Oilers came to town on March 8th, while Edmonton prevailed at Rexall Place, 3-2, last Sunday, March 17th.

In the season opener of the series on March 8th, The Predators received a career-best four points (2g-2a) from Colin Wilson and a 24-save shutout from Pekka Rinne in a 6-0 victory at Bridgestone Arena. It was Nashville's largest margin of victory since Feb. 28th, 2009 vs. Detroit (8-0). The 3-2 loss four games ago came despite a pair of points from Roman Josi (1g-1a) and a power-play goal by Shea Weber. Since the start of the 2006-07 season, Nashville is 18-7-1 against Edmonton, including a 9-4-0 mark at Bridgestone Arena.

The Nashville Predators had several notable offensive achievements in Saturday's 5-2 victory over the Columbus Blue Jackets, most notably the fastest four goals in franchise history, which came in a span of 3:04 in the first period when Taylor Beck, Shea Weber, David Legwand and Matt Halischuk all scored between the 7:11 and 10:15 marks of the frame. The previous record was four goals in 3:38, set on February 2nd, 2000 at the New York Islanders.

The four-goal first period was also the first time since Nashville rallied from a three-goal deficit to claim a 5-4 victory in the third period at Minnesota on January 31st, 2012. It was the first time the Predators put up four goals in a frame on Bridgestone Arena ice since February 4th, 2010 against the Colorado Avalanche.

Paired with Thursday's 5-3 rout of Calgary, it also meant Nashville scored five goals in back-to-back games for the first time since January 18th, 2011 at Phoenix (5-2 win) and January 20th, 2011 at Colorado (5-1 win).

Mike Fisher notched an assist on Roman Josi's empty net goal against the Jackets, giving him points in six consecutive games (5g-2a). Fisher's current point streak ties his longest as a Predator – he posted eight points (4g-4a) from March 26th-April 5th, 2011.

The Peterborough, Ont., native has now posted nine points (5g-4a) in his last nine outings and ranks second on the team in goals this season (9). Fisher's five markers since March 14th rank second in the League behind only Washington's Alex Ovechkin in goals output during that span.

Nashville scored multiple power-play goals in a game for the fourth time this season on Saturday vs. Columbus, going two-for-two. The man-advantage unit has now gone 10-for-27 in the last nine games (37 percent) to rise to 11th in the power-play rankings (20 percent).

The home power play has been even better, scoring in five consecutive games dating back to February 25th – it has gone 7-for-16 since that date (43.8 percent) and is now ranked first in the NHL (29.6 percent).

Saturday's win was the 516th of Head Coach Barry Trotz's career, tying him with former Chicago Blackhawks benchboss Billy Reay (1963-77) for third on the NHL's wins with one franchise list. The New York Islanders' Al Arbour (1973-94) is first on the list with 740 wins, while long time Buffalo coach Lindy Ruff (1997-2013) is second with 578 .

The Dauphin, Man., native ranks 15th in all-time victories as well. Trotz is also third behind Arbour (1,500) and Ruff (1,180) on the games coached with one team list, having been behind Nashville's bench for all 1,098 games played.

After a road-heavy first 30 games, Nashville started a stretch of 12 home games in its last 18 contests of 2012-13 on March 21st against Calgary.

The Predators have posted an 8-2-4 record on Bridgestone Arena ice this season, and have been one of the League's best teams on home ice since the beginning of the 2005-06 season, compiling 189 home victories, third most in the NHL and just one behind San Jose for second.

Nashville is the only team in the NHL to post at least 23 home victories in seven consecutive seasons.
Nashville Predators Tickets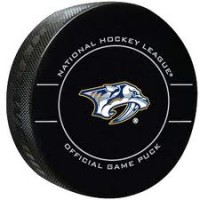 Individual game tickets for the Nashville Predators 2012-13 regular season are on sale now at the Bridgestone Arena box office, through all Ticketmaster outlets, www.Ticketmaster.com, www.nashvillepredators.com and 615.770.7800. Due to the shortened season, ticket inventory will be limited.
Returning this season are the popular Tennessee Lottery $10.00 Gameday Seats where 100 upper-level tickets will be made available for just $10.00 each on the day of the game. These tickets may only be purchased at the Bridgestone Arena box office beginning at 10:00am on the day of each specific game. Limit four per customer.
Sections
Sports
Topics
Al Arbour, Alex Ovechkin, Barry Trotz, Billy Reay, Bridgestone Arena, Buffalo, Calgary, Chicago Blackhawks, Colin Wilson, Colorado Avalanche, Columbus Blue Jackets, Dauphin Man., David Legwand, Detroit, Edmonton, Edmonton Oilers, Head Coach, Jackets, lindy ruff, Matt Halischuk, Mike Fisher, Minnesota, Nashville, Nashville Predators, Nashville TN, National Hockey League, New York Islanders, NHL, Oilers, Pekka Rinne, Peterborough Ontario, Phoenix, Predators, Rexall Place, Roman Josi, San Jose, Shea Weber, Smashville, Taylor Beck, Tennessee, Washington