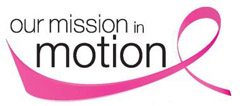 Clarksville, TN – The Saint Thomas Health Our Mission in Motion Mobile Mammography Coach was at the Hilltop Supermarket's parking lot Saturday, March 23rd.

"Bringing in the Mobile Mammography Coach is just another way for us to help our local community," said Hilltop Supermarket manager Mike Jackson. "A lot of women do not have the time to take off from work to have this done. This bus makes it quicker and easier for them."

The coach provides mammography for women who cannot afford the time away from work for appropriate screenings. It also helps women with no insurance through support from organizations like Susan G. Komen.

"We go around to 17 surrounding counties of Nashville preforming mammograms," stated Laura Patterson, Mamographer with Saint Thomas Mammography. "Our goal is to make it convenient for women to have this done and to reach those uninsured and insured alike."

There is a real need for services like this in Tennessee. Nationally, 69% of women get recommended mammography screenings. But in Tennessee, the average is only 42%. This is mainly due to lack of access or easy access.

"This is very convenient for me. Because if not, I would have to take off from work, go to a hospital, stand in line forever and that's just not convenient," stated Sandra Davis from Southside, TN. "Where here you have a bus and their going to do it all here at one time and send the results to my doctor. It's a lot more convenient for me."

There are a lot of cases where insured women simply cannot afford to take time off from work to get the appropriate screenings done.

"I have not had one in 4 years because it's hard to get off of work during the the week to go and have it done," said Davis.

"We take all insurance. If you dont have insurance, we have financial assistance. If you meet the criteria it's completely paid for," stated Patterson. "Susan G. Komen and others donate money to make it possible for us to take care of women that do not have insurance."

The mobile coach will work with corporations to provide on-site screening for women, thus  reducing the time away from work from three hours (including drive-time) to approximately 15 minutes.

To schedule a coach tour for your corporation, business or community group, call the program coordinator at 615.284.6266 (MAMMO) or email MobileMammography@stthomas.org
The Facts
The 2009 Tennessee Women's Health Report Card gave the State of Tennessee a "D" for the number of breast cancer deaths for all women in Tennessee. *
Many factors contribute to this high mortality rate: a lack of breast health care information and regular monthly self exams, economic barriers that limit screening and diagnostic testing, cultural barriers and fears about healthcare systems – including confusion about medical providers – can all cause delays and result in late-stage breast cancer diagnosis and/or proper treatment. *
STHS Breast Cancer Program provides over 40,000 mammograms and diagnoses and treats over 950 women with breast cancer per year.
69% of women nationally get recommended routine mammography screenings. In Tennessee the average is 42%, due mainly to lack of access. **
*2009 Tennessee Women Health Report Card, Vanderbilt Institute for Medicine and Public Health, Women's Health Research.
**U.S. Department of Health and Human Services. Healthy People 2010. 2nd ed. 2 vols. Washington, D.C.: U.S. Government Printing Office, November 2000.  Available at www.healthypeople.gov/document/html/volume1/03cancer.htm
About Our Mission in Motion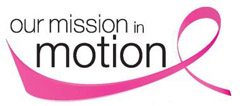 Our Mission in Motion will improve the complance rates for screening mammography, thus decreasing the late stage detections of Breast Cancer for all women in Middle Tennessee.
Our Mission in Motion is provided by Saint Thomas Health and supported through grants from Susan G. Komen. This program has provided Middle Tennessee with the first Mobile Mammography Coach.
To schedule a coach tour for your corporation, business or community group, call the program coordinator at 615.284.6266 (MAMMO) or email MobileMammography@stthomas.org
For more information, go to their website at www.ourmissioninmotion.com
About Saint Thomas Health
Saint Thomas Health is a family of Middle Tennessee hospitals united by a single mission: to provide spiritually centered, holistic care that sustains and improves the health of the communities we serve.
Saint Thomas Health is the leading faith-based health care system in Tennessee, and is a part of Ascension Health, the largest not-for-profit health care system in the United States. We are committed to healing and dedicated to service – especially to persons who are poor or needy – reflecting the spiritual core of our mission, vision and values.
Our family of five hospitals includes Saint Thomas Hospital, Baptist Hospital and The Hospital for Spinal Surgery in Nashville, Middle Tennessee Medical Center in Murfreesboro and Hickman Community Hospital in Centerville.
For more information, go to www.sths.com
About Susan G. Komen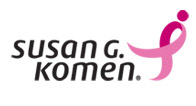 Nancy G. Brinker promised her dying sister, Susan G. Komen, she would do everything in her power to end breast cancer forever. In 1982, that promise became Susan G. Komen for the Cure® and launched the global breast cancer movement.
Today, Susan G. Komen is the boldest community fueling the best science and making the biggest impact in the fight against breast cancer. Thanks to events like the Komen Race for the Cure, we have invested almost $2 billion to fulfill our promise, working to end breast cancer in the U.S. and throughout the world through ground-breaking research, community health outreach, advocacy and programs in more than 50 countries.
For more information, visit www.komen.org
Sections
News
Topics
breast cancer, Centerville TN, Clarksville TN, Health Care System, Hilltop Supermarket, Komen Race for the Cure, Laura Patterson, Mammography, Mammography Screenings, Middle Tennessee, Mike Jackson, Murfreesboro TN, Nashville TN, Our Mission in Motion, Saint Thomas Health, Sandra Davis, Southside TN, Susan G. Komen Foundation, Tennessee, United States