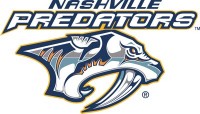 Nashville, TN – The Colorado Avalanche make their lone visit to Bridgestone Arena in 2012-13 on Tuesday night, the third and final game between them and the Nashville Predators this season and second contest in the last four games.
On Saturday in the teams' second matinee game at Pepsi Center this season, goaltenders Pekka Rinne and Semyon Varlamov stole the show, stopping a combined 57-of-58 shots over nearly 61 minutes of play. The Predators would fall 1-0 in overtime, but earn at least a point for the fifth time in their last six trips to Denver (4-1-1 record).
Dating back to October 8th, 2009, the Predators have won six straight home games against Colorado, outscoring the Avalanche 24-14. All-time, Nashville is 14-9-3 when hosting Denver's team, including an 11-3 mark since the start of the 2005-06 campaign.
The Predators are playing the back end of their seventh of nine sets of back-to-backs in 2012-13 tonight after falling in the shootout, 3-2, last night in Chicago. The Predators are 1-3-3 on the front end and 2-3-1 on the back end of two-games-in-two-nights scenarios to this point.
Six times the Predators will have played one game at home and one on the road (or vice versa), twice they'll have hit Bridgestone Arena ice on back-to-back days, and on one occasion will have played two road games in two nights. The Predators play a home-and-home set with Chicago next weekend, then have their final back-to-back April 14th (vs. Vancouver Canucks) and April 15th (vs. Detroit Redwings).
Last Time Out
Nashville Predators 2 at Chicago Blackhawks 3 (SO)
Nashville went to extra time for the second consecutive game, falling to 5-8 in games that go beyond 60 minutes. Its 13 overtime/shootout games are second in the League behind only Columbus (14). The Predators are 3-2 in the five-minute, four-on-four session, and 2-6 in shootouts. Last season, Nashville needed extra time on 16 occasions in 82 games, tied for the third fewest in the NHL.
The Predators didn't go beyond 60 minutes for the 13th time in 2011-12 until game No. 61 on February 23rd, 2012 vs. the St. Louis Blues. Kevin Klein also posted an assist on David Legwand's goal. He has four points (1g-3a) in his last six outings. Victor Bartley tallied his third career point/assist on David Legwand's third period goal. Nine Predators put multiple shots on goal, lead by Paul Gaustad who fired a season-high five shots on goal.
Nashville was outshot by its opponent for the first time in seven games. Nashville is 7-7-5 when being outshot. Nashville was shorthanded three times. Nashville ranks ninth in the League in both fewest times shorthanded (114) and has posted the fifth fewest average penalty minutes (10.5). Gabriel Bourque left the game with an upper-body injury. He is questionable for tonight's game against the Avs.
Predators Stepping Up
With his game-tying goal last night in Chicago, Taylor Beck has posted four points (2g-2a) in his last five games. He has played seven career NHL games since joining the team on March 19th. Beck has recorded at least three shots on goal in five of his seven games this season.

David Legwand opened the scoring for Nashville and added an assist on Beck's goal for his second multi-point game in his last three outings. Legwand now has 12 points (6g-6a) in his last 13 games. Nashville's all-time leading scorer is just three goals shy of 200 for his career.

Patric Hornqvist tallied the primary assist on Beck's game-tying goal to give him two points (2a) in four games since returning from an upper-body injury on March 25th.
Nashville Predators Tickets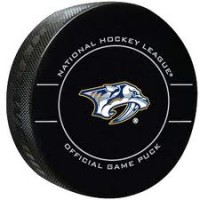 Individual game tickets for the Nashville Predators 2012-13 regular season are on sale at the Bridgestone Arena box office, through all Ticketmaster outlets, www.Ticketmaster.com, www.nashvillepredators.com and 615.770.7800. Due to the shortened season, ticket inventory will be limited.
Returning this season are the popular Tennessee Lottery $10.00 Gameday Seats where 100 upper-level tickets will be made available for just $10.00 each on the day of the game. These tickets may only be purchased at the Bridgestone Arena box office beginning at 10:00am on the day of each specific game. Limit four per customer.
Sections
Sports
Topics
Bridgestone Arena, Chicago Blackhawks, Colorado Avalanche, Columbus Bluejackets, David Legwand, Denver CO, Detroit Redwings, Gabriel Bourque, Kevin Klein, Nashville, Nashville Predators, Nashville TN, National Hockey League, NHL, Patric Hornqvist, Paul Gaustad, Pekka Rinne, Pepsi Center, Predators, Semyon Varlamov, St. Louis, Tayler Beck, Tennessee, Ticketmaster, Vancouver Canucks, Victor Bartley