Special Weather Statement In Effect ... [Click here for more information]
Chicago Blackhawks vs. Nashville Predators
Saturday, April 6th, 2013 | 2:00pm (CT)
Nashville, TN | Brigdestone Arena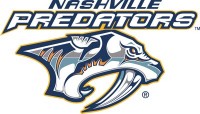 Nashville, TN - The Nashville Predators and Chicago Blackhawks drop the puck on a good old fashioned home-and-home series on Saturday afternoon with the back-half to come Sunday evening at the United Center.

These two games are the second and third against Chicago in a seven-day span, as Nashville wrapped up a two-game road trip in the Windy City on Monday.

After falling behind by two goals, the Predators rallied in the final frame on goals by David Legwand and Taylor Beck to force overtime and earn a point, eventually falling in a shootout, 3-2. In these teams first meeting of 2012-13, the Blackhawks struck twice in the second and once in the third to hand Nashville a rare regulation home loss on February 10th.

The Predators are playing the front end of their eighth of nine sets of back-to-backs in 2012-13 today; their final back-to-back comes April 14th (vs. the Vancouver Canucks) and April 15th (vs. the Detroit Redwings) at Bridgestone Arena. The Predators are 1-3-3 on the front end and 3-3-1 on the back end of two-games-in-two-nights scenarios to this point. Six times the Predators will have played one game at home and one on the road (or vice versa), twice they'll have hit Bridgestone Arena ice on back-to-back days, and on one occasion will have played two road games in two nights.

This afternoon marks the last of three afternoon games the Nashville Predators play in 2012-13, with the other two coming at the Pepsi Center in Denver. Since the start of the 2003-04 campaign, Nashville has a 22-8-9 record in matinees.

On Thursday night against the Columbus Blue Jackets, Nashville put a season-high 39 shots on goal. It was the third time in five games, and fourth time this season that the Predators have fired at least 38 shots. The Predators also put up double-digit shot totals in each of the game's three periods for only the second time this season (last on March 28th vs. Phoenix).

Roman Josi tied for the team lead and tied his career high with six shots on goal. He has posted six shots in back-to-back games and three times in his last five outings. Josi now has recorded 28 shots on goal in the last seven games. Ryan Ellis, who was recalled from Milwaukee on Thursday, also put up a career high with four shots on goal.

Nashville has averaged 35.2 shots over the last five games, and has outshot the opposition in eight of the last nine games. Prior to the current streak, Nashville was averaging just 24.6 shots per game. The Predators and Blue Jackets combined for 77 shots on Thursday, the highest total in a Predators game this season. The all-time record for combined shots in a Predators game is 90 (November 16th, 2006 vs. Minnesota).

David Legwand claimed sole possession of the team points lead with an assist on Thursday against Columbus, his third consecutive game with a point/assist. Legwand has five points (2g-3a) in that span, and 15 points (7g-8a) in his last 15 games. Additionally, Nashville's all-time leading scorer is just two goals shy of 200 for his career. Six of Legwand's 10 goals this season have come in the third period; in 2011-12 he scored 12 of his 19 goals in the third period or overtime.

Flanking Legwand on the right side is Patric Hornqvist, who also extended his point/assist streak to three games with a helper on Thursday; he has four points (1g-3a) in that span. Since returning from an eight-game absence on March 23rd, the Sollentuna, Sweden native has five points (1g-4a) in six games.

Kevin Klein tallied the Predators' lone goal on Thursday night, giving him points (1g-2a) in three consecutive games, matching the longest streak of his career (Dec. 1-6, 2010), and six points (2g-4a) in his last eight outings. Prior to the current hot streak, Klein had posted just one point (1a) in his previous 20 games.

He also fired a career-high six shots on goal to tie Roman Josi for the team lead. The Kitchener, Ont., native blocked two shots on the night. He ranks second on the team and among the League's Top 25 d-men in the category this season (71).

Pekka Rinne's 35 saves were his fourth-highest total of the season. He has had more success in Saturday games than on any other day of the week. He is 45-15-13 with a 1.98 goals-against average, a .933 save percentage and 12 shutouts on Saturdays.

The Kempele, Finland native has also started 12 day games in his career, posting a 6-3-3 record with a 2.19 goals-against average, a .927 save percentage and a shutout. Rinne leads the League in minutes played (2,026:43) and shutouts (5).

Mike Fisher returned to the lineup after missing the previous three games due to injury. He has nine points (5g-4a), in his last nine games.
Nashville Predators Tickets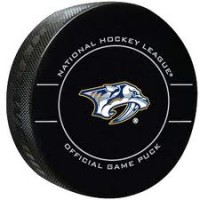 Individual game tickets for the Nashville Predators 2012-13 regular season are on sale at the Bridgestone Arena box office, through all Ticketmaster outlets, www.Ticketmaster.com, www.nashvillepredators.com and 615.770.7800. Due to the shortened season, ticket inventory will be limited.
Returning this season are the popular Tennessee Lottery $10.00 Gameday Seats where 100 upper-level tickets will be made available for just $10.00 each on the day of the game. These tickets may only be purchased at the Bridgestone Arena box office beginning at 10:00am on the day of each specific game. Limit four per customer.
Sections
Sports
Topics
blackhawks, Blue Jackets, Bridgestone Arena, Chicago, Chicago Blackhawks, Columbus, Columbus Blue Jackets, David Legwand, Denver, Detroit, Hockey, kempele finland, Kevin Klein, kitchener ontario, Mike Fisher, Milwaukee, Minnesota, Nashville, Nashville Predators, Nashville TN, National Hockey League, NHL, Patric Hornqvist, Pekka Rinne, Pepsi Center, Phoenix, Predators, Roman Josi, Ryan Ellis, Sollentuna Sweden, Taylor Beck, Tennessee, United Center, vancouver, Windy City