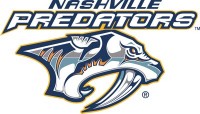 Nashville, TN - The Nashville Predators and Detroit Red Wings meet for the final time as Central Division foes on Thursday night at Joe Louis Arena, the last of four meetings between the teams in 2012-13.

Twelve days ago at Bridgestone Arena, the Red Wings claimed their second straight win in the series, 3-0, despite a solid effort in net by Pekka Rinne, who stopped 29-of-31 shots; they also won the last time these teams met in Motown, on February 23rd (4-0).

The Predators took a 4-3 overtime victory in the series opener on February 19th, as Shea Weber proved to be the overtime hero, scoring just 44 seconds into the frame to cap off a two-point night to earn First Star honors. Colin Wilson also notched a pair of points (2a), while both Craig Smith and Roman Josi scored. Despite the 1-2-0 record this season, the Predators are 7-3-0 in their last 10 against Detroit – regular season and playoffs combined.

Weber has five points (4g-1a) in his last seven regular-season games against the Wings. Both members of Nashville's top defensive paring made their NHL debuts against Detroit – Weber on January 6th, 2006 and Roman Josi on November 26th, 2011. In 66 career games against his hometown team, David Legwand has 40 points (15g-25a). For his career, Pekka Rinne is 12-7-3 with a 2.39 goals-against average and a .928 save percentage. He also has three shutouts against Detroit, one of four teams he has more than two whitewashes against (Phoenix 5, Dallas and Minnesota, 3).

Sergei Kostitsyn has recorded 10 points (4g-6a) in 16 regular-season games against Detroit, and scored the game-winning goal in Game Three of the 2012 WCQ at Joe Louis Arena. Austin Watson will be playing his first NHL game in Detroit on Thursday – he grew up 40 miles east of Detroit in Ann Arbor, and began his junior career with the OHL's Windsor Spitfires, who play just across the river from Detroit.
Last Time Out
Nashville 4 Calcary 3

The Predators scored four goals in a game for the 12th time this season. They have also scored a goal in six consecutive regulation periods. Nashville held Calgary to 18 shots on goal, tied for the second-fewest allowed by the team this season. It was the 37th time Nashville has held the opposition to 30 shots or fewer, and it ranks fifth in fewest shots allowed per game (27.2).

The Predators hit double digits in shots in each of the three periods, a feat accomplished only twice previously in 2012-13. Nashville was assessed four penalty minutes. It is averaging tied with Detroit for the fourth-fewest penalty minutes in the League (9.9), and only Minnesota has been shorthanded fewer times the Nashville's 133.

The Predators power play went one-for-three, and clicked at a 23.5 percent clip at Bridgestone Arena in 2012-13, seventh-best in the NHL. In 2012-13, Nashville posted a 7-2-0 record in games played on Tuesday.

Kevin Klein led all Predators in ice time at 23:55. It is the first time this season that neither Shea Weber nor Roman Josi have led the team. He also recorded an assist, giving him helpers in back-to-back games, and eight points (2g-6a) in his last 16 outings. Prior to the current streak, Klein had posted just one point (1a) in his previous 20 games.

Rich Clune extended his team penalty minute lead with a pair of minor penalties for roughing. His 109 penalty minutes are fifth in the NHL. He also dished out five hits, and is ranked eighth in the League in the category (151).

Goaltender Pekka Rinne ended the home portion of 2012-13 with an 11-7-4 record, a 2.00 goals-against average and a .924 save percentage. He is tied for the League lead in both appearances (43) and starts (42).

Chris Mueller picked up an assist for the second consecutive game, giving him his first NHL point streak. Bobby Butler notched an assist, giving him points (2g-2a) in three straight, and five points (3g-2a) in his last five games. Roman Josi notched an assist, giving him 18 points this season, better than his 52-game total from his rookie campaign in 2011-12.
Pair of Milestones
David Legwand opened the scoring for Nashville at 14:39 of the first period with his 200th career NHL goal. Nashville's first-ever draft pick becomes the first home-grown Pred to break the 200-goal plateau. The Grosse Pointe Woods, Mich., native already holds nearly every offensive record in franchise history – games played (892), goals (200), game-winning goals (39), assists (325) and points (525). Tuesday night's marker was his 12th of the season, giving him the outright team lead in goals this season. Despite holding the Predators' all-time franchise mark for goals, Legwand has only held the team lead in a season once before (27 in 2006-07; tied with Jason Arnott).
Another milestone was achieved on Tuesday night as defenseman Hal Gill appeared in his 1,100th NHL game. Gill, who ranks fourth among active defensemen in games played, first took the ice for the Boston Bruins on Oct. 17th, 1997 vs. Vancouver. The Concord, Mass., native has posted 184 points (36g-148a) in his career. Tuesday night's game was his 53rd in the Predators sweater.
Sections
Sports
Topics
Ann Arbor, Austin Watson, Bobby Butler, Boston Bruins, Bridgestone Arena, Calgary, Central Division, Chris Mueller, Colin Wilson, Concord Mass., Craig Smith, Dallas, David Legwand, Detroit, Detroit Red Wings, First Star, grosse pointe woods michigan, hal gill, Jason Arnott, Joe Louis Arena, Kevin Klein, Minnesota, Motown, Nashville Predators, Nashville TN, National Hockey League, NHL, OHL, Pekka Rinne, Phoenix, Predators, Preds, Red Wings, Rich Clune, Roman Josi, Sergei Kostitsyn, Shea Weber, Sweater, vancouver, Windsor Spitfires, Wings